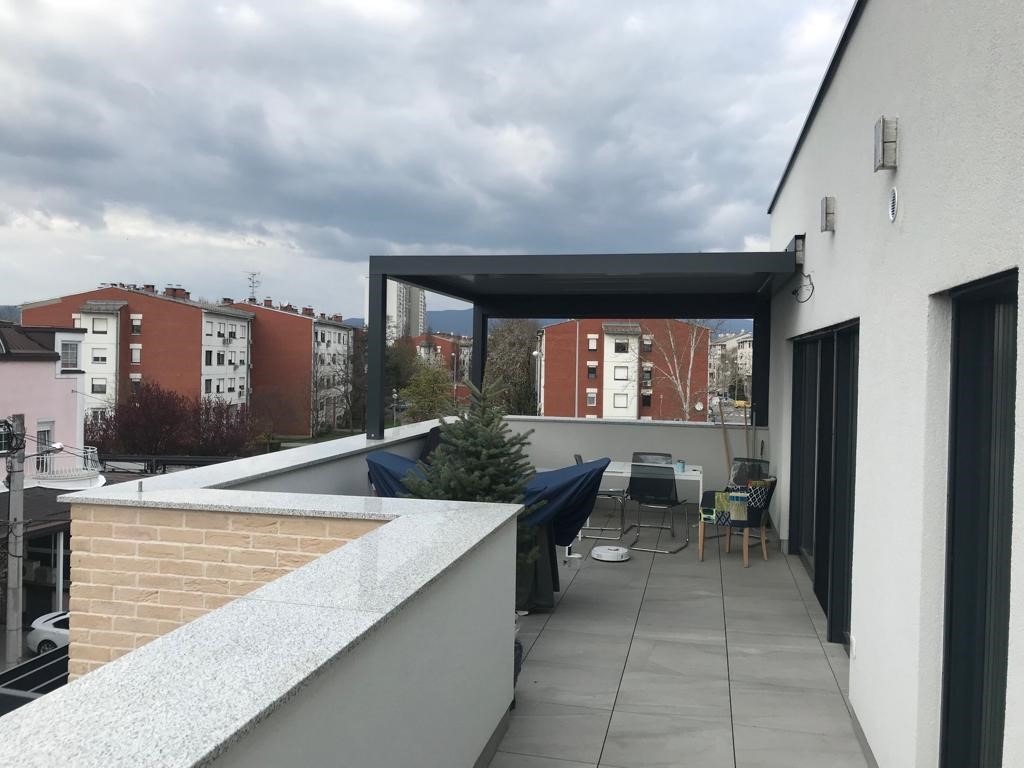 Use Cases and Examples of a Pergola on a Balcony
It's true that the original purpose of a pergola as an outdoor construction was all about being a part of the backyard, or at least being attached to the first floor of the house. However, it's not that uncommon for a pergola to act as a nice addition for a balcony of sorts, no matter how far it is from the ground level.
The addition of a pergola to a balcony enables users to take advantage of the entire range of features that pergola can bring, and we'll be going over these advantages in different examples below.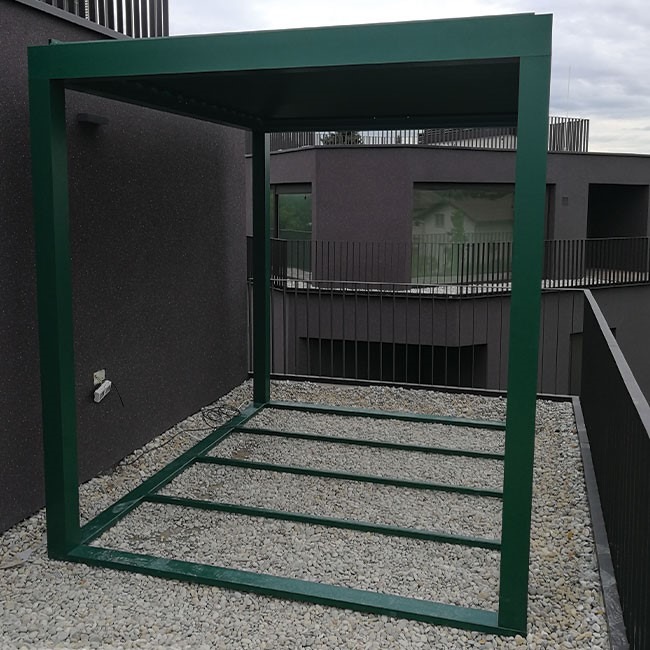 The first example of a pergola on a balcony comes from Ljubljana, and in this case the entire balcony is still in the construction phase. The addition of a pergola to this balcony enables house owners to have an entire range of pergola-related advantages right on their own balcony. For example, it can be a nice recreational area, or a secluded dining area with a nice view, or almost anything else.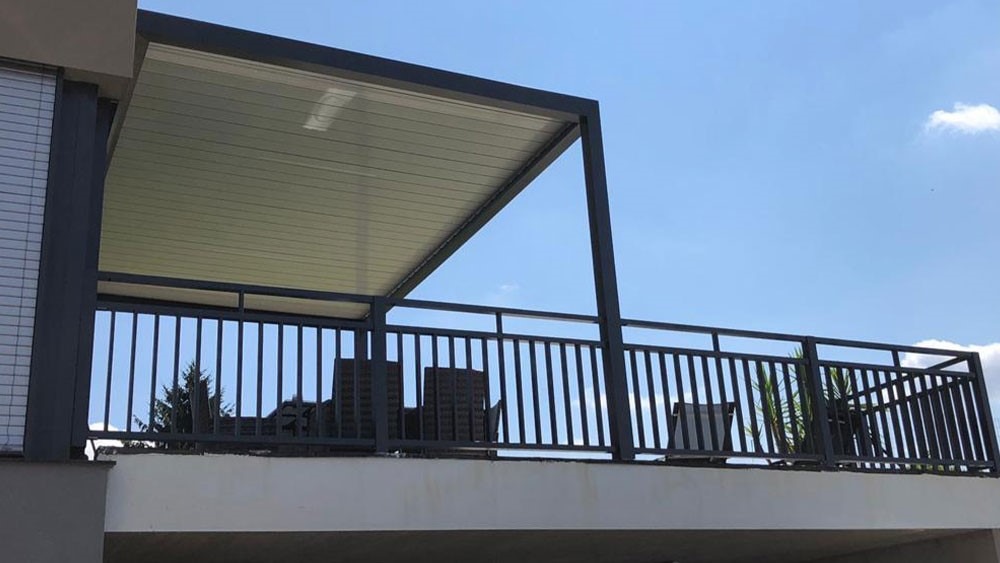 Our other examples are more or less completed, like this one from Austria. As you can see, this balcony is quite massive in size, and placing a pergola right over the exit to said balcony allows house owners to have both the advantages of a covered area near their indoor area, as well as to have a part of the balcony under the sky to have a picnic there, or something similar.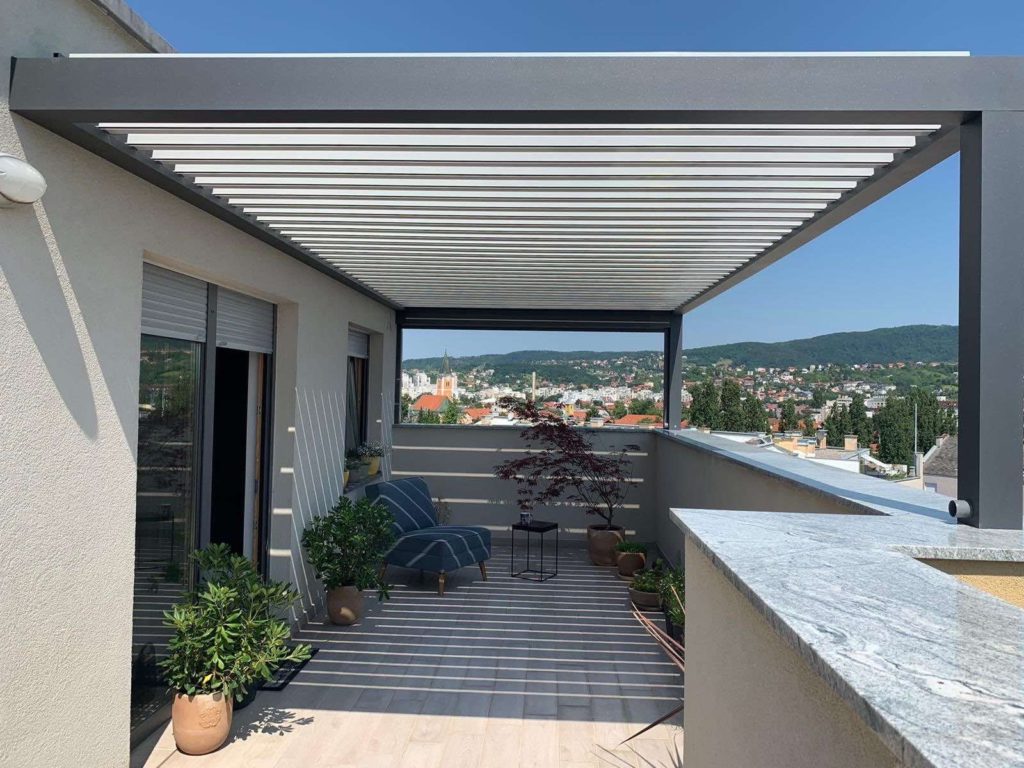 It's true that there's a lot more smaller balconies than there are bigger ones. A good example of a smaller balcony with the addition of a pergola comes from Croatia and is shown above. In this case the majority of the balcony's free space is covered by a pergola, making it easier for the house inhabitants to control the condition of their balcony – changing the roof's mode when it's raining, for example. At the very least, having a solid roof for your balcony makes for a decent plant-growing environment.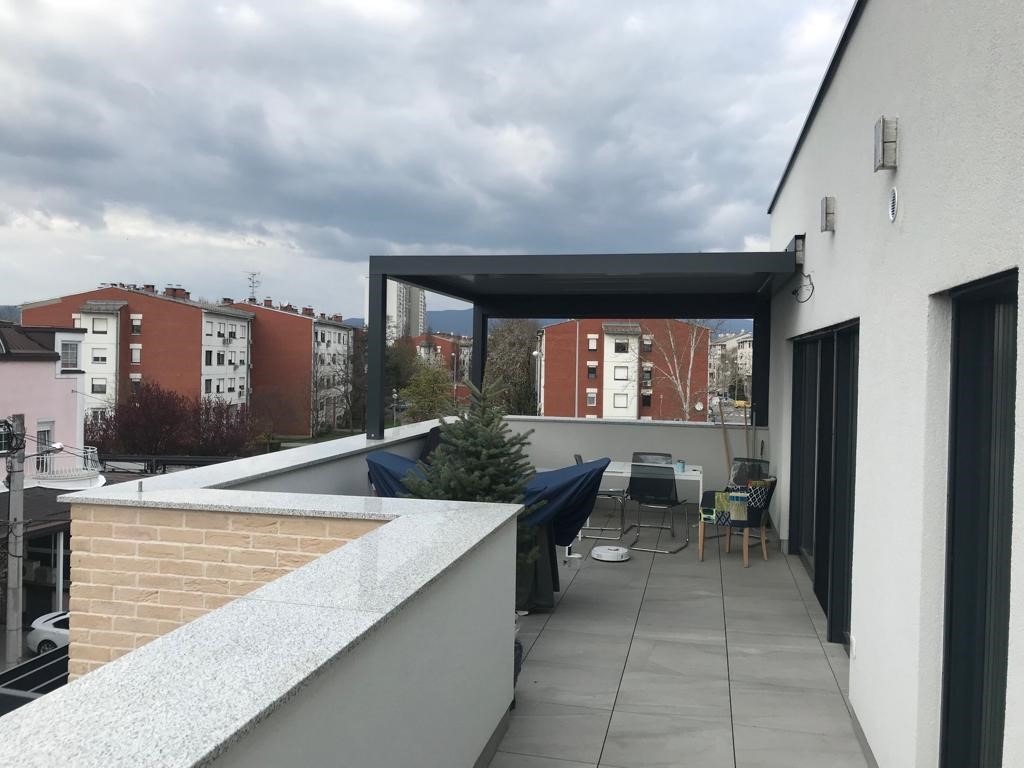 Another example of fitting a pergola in the similar environment, but with different results, comes from Croatia. In this case the area covered by a pergola's roof is smaller than with the previous one, so there's a bit less freedom when it comes to different use cases. It can still be a wonderful outdoor dining area for a small gathering, and it's still a nice addition to a balcony in general, with the addition of a roof that can be made solid over a part of said balcony.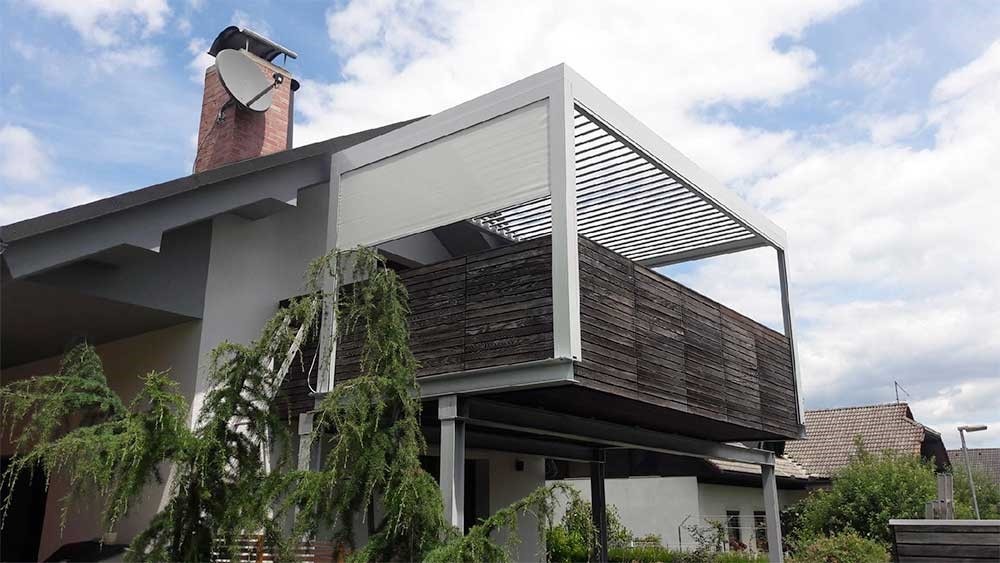 Our last example takes the coverage of a balcony with a pergola to an extreme – in this case the entire balcony is under a pergola. This specific example allows house owners to create something that's basically one more small room of a house – a pergola agava's roof can be made solid, and the side covers should provide enough protection from weather conditions to last in autumn and spring with little to no issues. All of the previous use cases for a pergola are also possible, like a dining area, a tool storage area, and more.
It's important to mention that all of the pergola examples above are made from aluminum as their main material. Aluminum is known as a material with a lot of advantages in general, and in the pergola case you can be sure that it'll last for a long time and you won't need to do anything too cumbersome to keep it clean and fresh. The overall modern look of an aluminum pergola is quite nice, too.