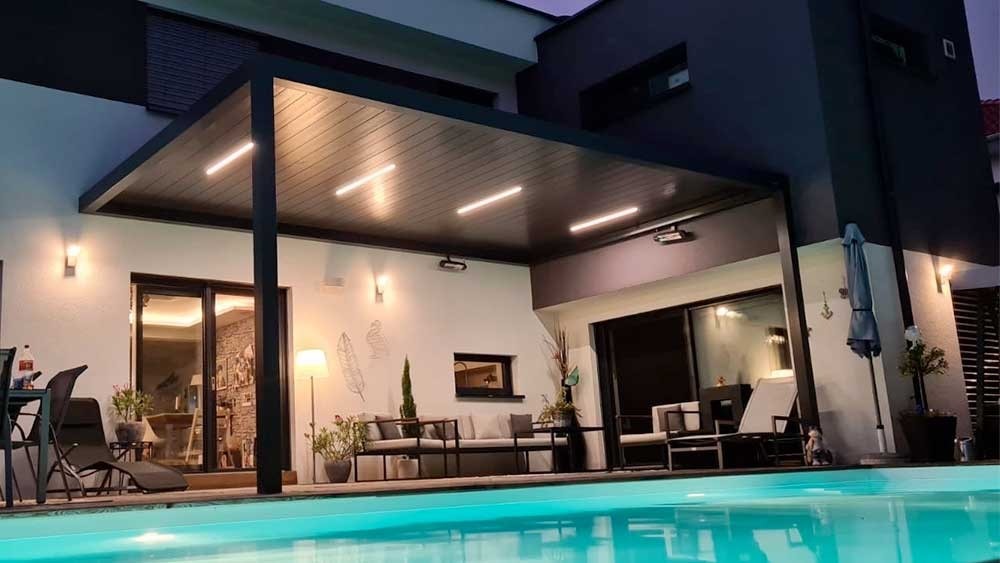 Various Contemporary Pergola Designs
Traditionally pergolas were made from wood and the addition of foliage was quite common. At the same time, a lot of traditional designs barely have any sort of roof or something similar. For the people that like a more modern and contemporary design for their pergolas – there's always another type of pergola design called "contemporary pergola".
Contemporary pergola designs are mostly made to fit well in the modern environment, putting minimalism and thinner lines as the main priorities. For that reason, a lot of contemporary pergolas are made not from wood, but from aluminum. The drastic change in material has also led to a decline in the number of vines that were previously used quite often. Although some of the additions to aluminum pergolas can make it possible to create a dedicated pergola wall made from wooden planks, perfect for foliage growth.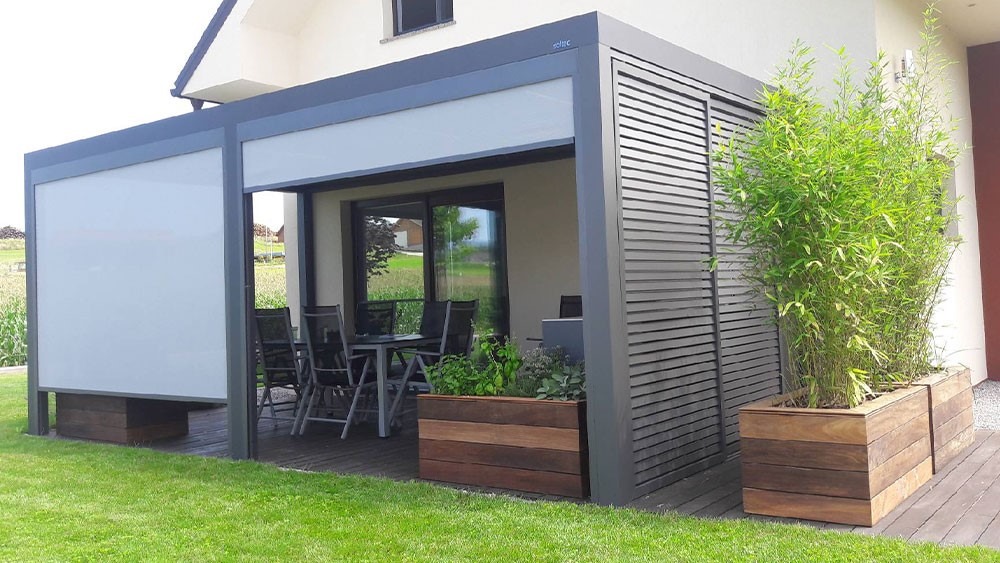 Another drastic change that arrived with the introduction of contemporary design is the addition of a more or less solid roof as a frequent part of modern pergolas. To make the entire structure more adaptable to different weather conditions a new type of pergola roof was created – bioclimatic pergola.
This sort of construction is made from a row of aluminum blades of sorts that can move at command, creating a waterproof cover (as any roof does) or allowing for more sun and air to come inside of a pergola from above. There are various other features that bioclimatic pergolas can provide, as well, including hidden drainage grooves, LED lights underneath a pergola, speakers installed inside of the pillars that the pergola consists of, and so on.
Contemporary pergolas can also be used to create a cover for any kind of sitting area or even a swimming pool, making it possible to fit some variation of a contemporary pergola design in almost any backyard. That being said, not all of the pergolas have to be freestanding, either.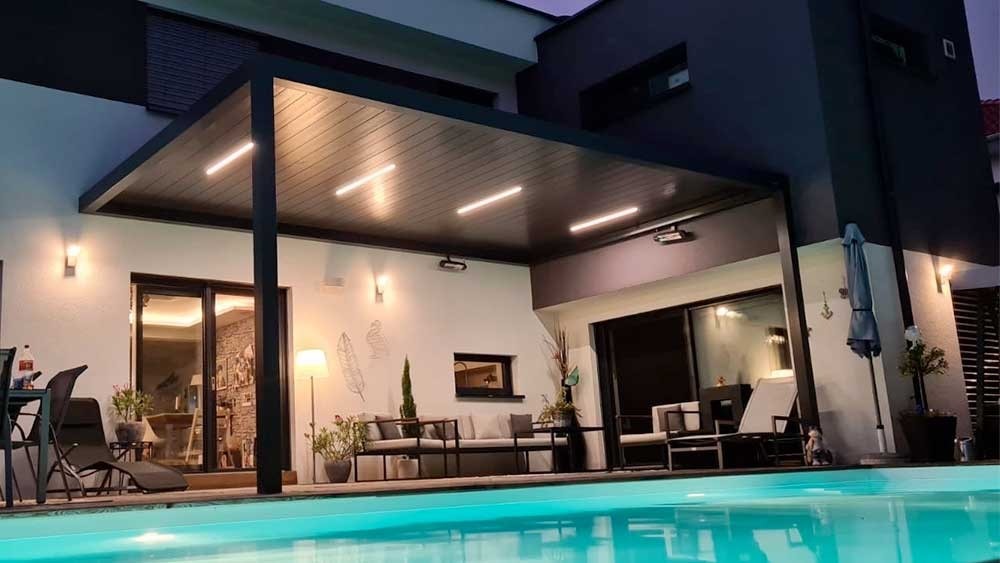 The availability of multiple different additions to contemporary pergolas allows these aluminum constructions to turn into actual extensions of your living space, with a dedicated flooring, walls made of wood, glass, canopy, and more – and all of that with the comfort of just another room inside of your house.
The addition of aluminum also expanded the color palette for pergolas, with any contemporary pergola design having the choice between covering the aluminum with almost any possible paint color and just leaving it with the natural grey color of aluminum itself.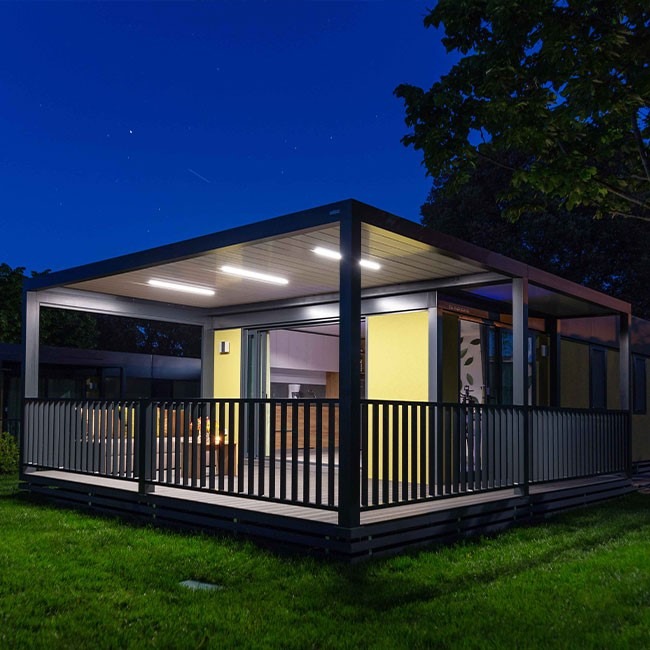 As it stands, the introduction of contemporary pergola designs led to a lot of variability being added to the pergolas in general, making it much more versatile of an addition to your house or your backyard.