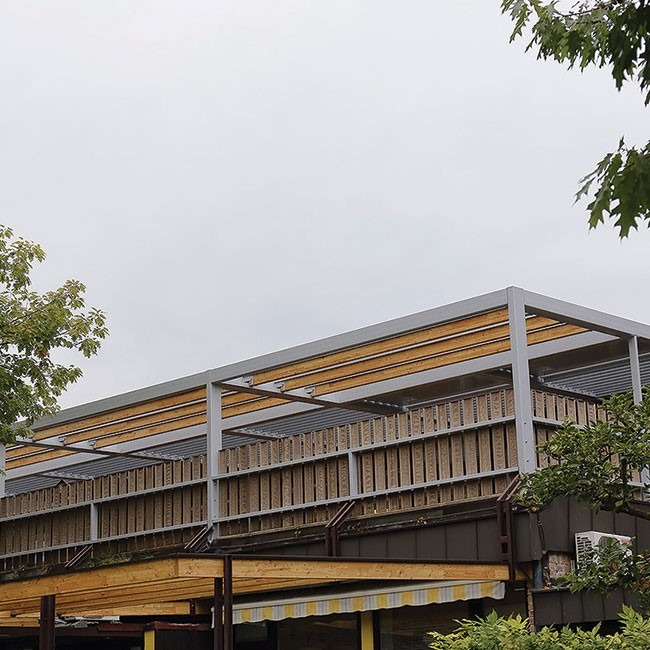 Different Variations of Pergolas on House
The advantages of a regular pergola are quite substantial – an outdoor area with a lot of fresh air and sun, or with some level of protection from wind and rain, if needed. But saying that pergolas can only be placed on the ground would be completely false.
There are a lot of people who don't have the luxury of their own backyard, or want to install a pergola above their balcony or something similar. It is entirely possible, and these pergola variations are sometimes called pergola on house. Let's go over a few examples of this pergola placement.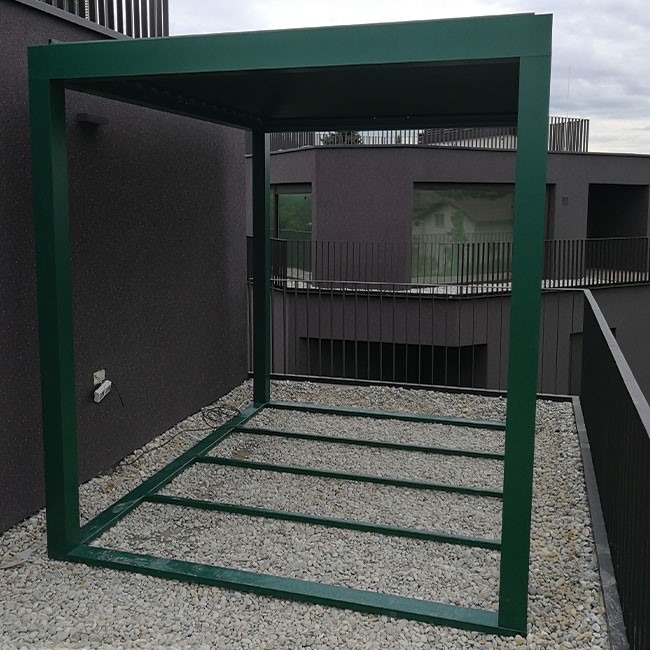 Our first example is the very basic case of a pergola mid-construction, and it is based on a roof of sorts, as well. This kind of placement allows owners to create their own extension of a living room without it relying on having your own backyard in the first place. Such an area can be easily turned into a comfortable lounge area, a small dinner area, a regular recreational space, and more – the only limit is the creator's fantasy.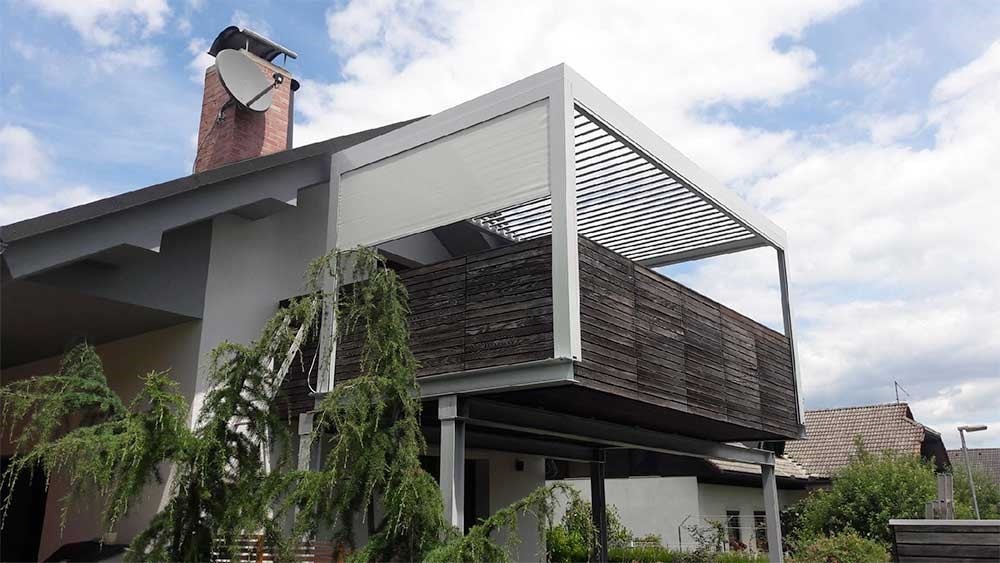 Another example from Slovenia shows somewhat different circumstances – you might have your own backyard, but it's too small to fit an entire pergola, or it's just unnecessary on the ground level in the first place. In this case you can easily build a pergola as an extension of your second floor balcony. With a few more additions, like railings and side covers, the entire area underneath this pergola can be turned into basically another room of the house, an extension of your living area that you can fine-tune to suit your preferences and the current weather conditions.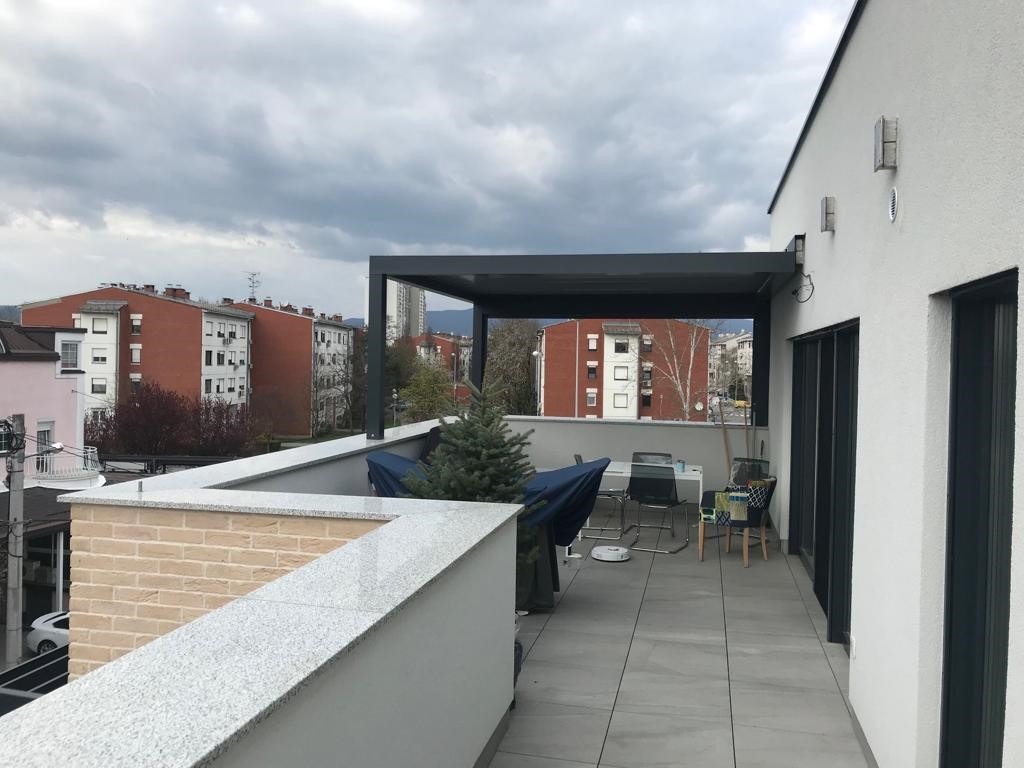 Obviously, not everyone can freely afford an entire two-store house to themselves, but owning one floor in such a house or just one flat with an extensive balcony is more than possible, as shown in this example from Croatia. In this particular case a pergola is used to cover a part of the outdoor space, and not the entire balcony. This kind of placement allows owners to create areas for different use cases, even when the outdoor area is particularly limited. For example, anything under the pergola's roof can be treated as the dinner area, while the open-air parts of the balcony can be used as a storage area for things that are not too sensitive to the weather conditions and the day-night temperature fluctuations.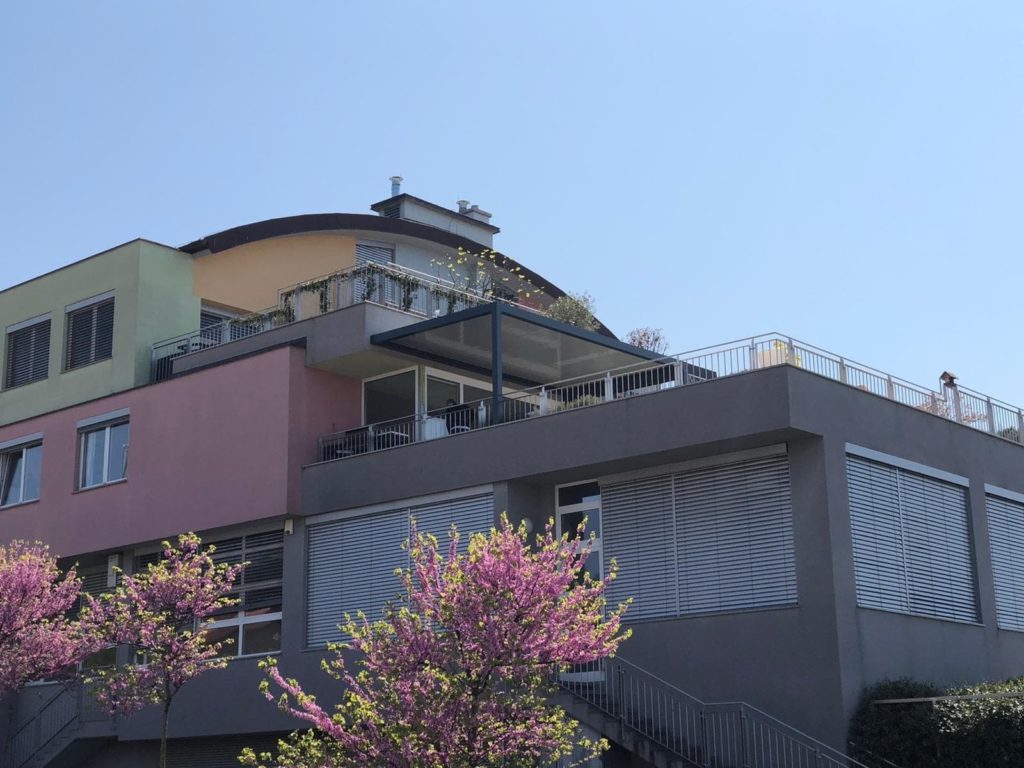 An extended example of a previous case can be seen above, as well. This particular placement implies a large area outside of the flat's living space, and this area is not covered with anything, and thus susceptible to various weather conditions. Placing a pergola to cover this kind of area allows owners to diversify this area and use different parts of it for different usage scenarios, like dining, recreation, and so on.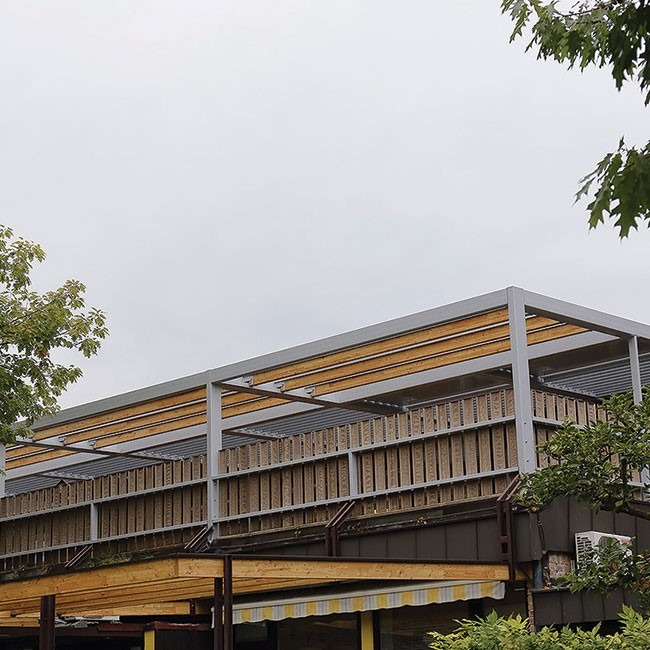 Of course, this pergola placement type is not limited to private houses. Restaurants are using these as the means of creating additional sitting areas that can be covered in case of bad weather conditions, as well. With this arrangement even restaurants that are not placed on the ground level are free to have their own outdoor arrangements for customers, and with the ability to change pergola settings in accordance to different weather conditions to deliver better service to those customers in general.
All of the examples above are also utilizing aluminum as the prime construction material. It's especially important for these kinds of placements, because aluminum is quite durable and requires little to no maintenance, even under the constant onslaught of different weather conditions. The overall modern look of a pergola with different color variations is also a great added value to a house.