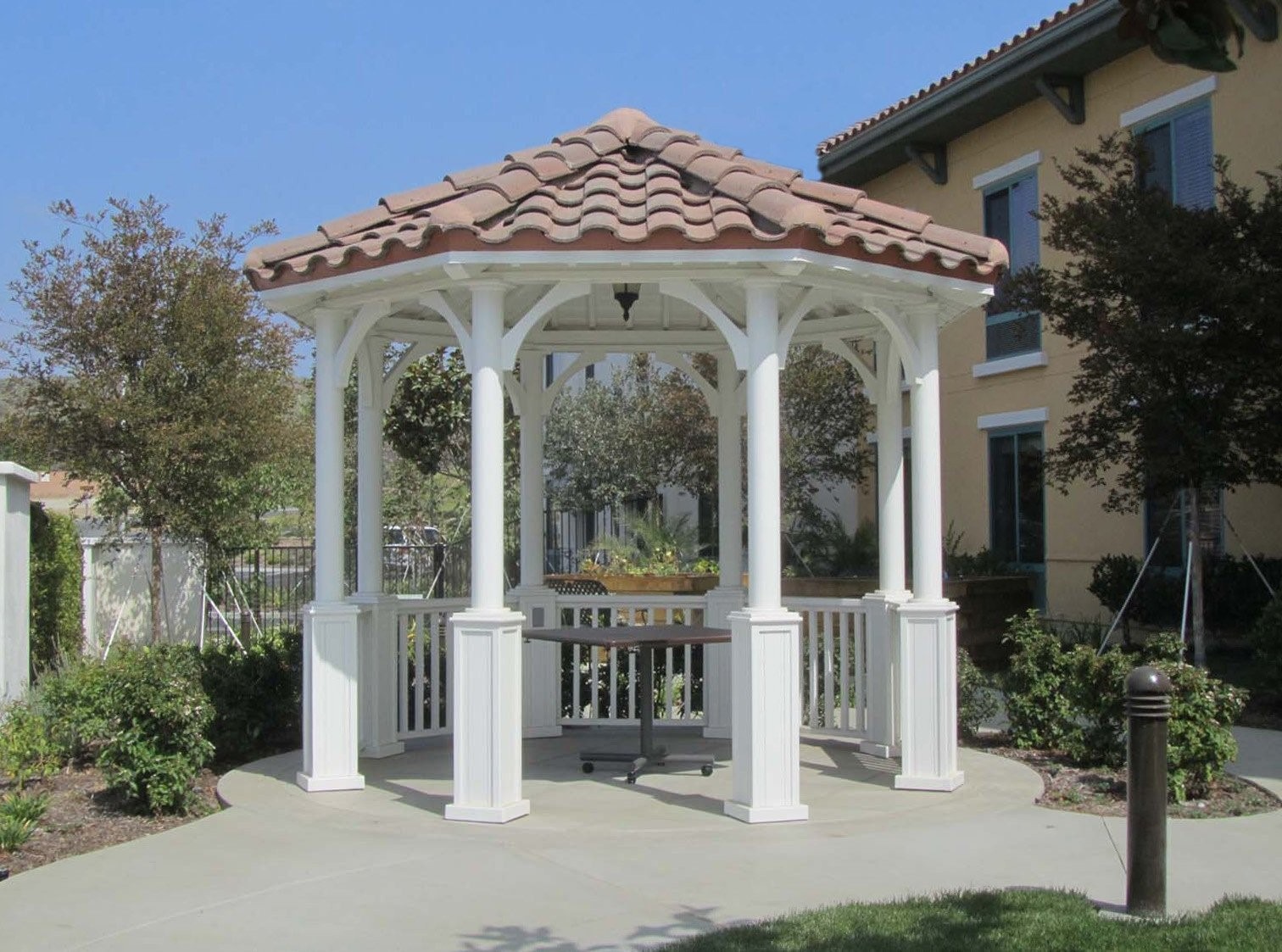 The Differences Between Pergolas and Gazebos
Overview
Outdoor structures are one of the most popular ways of diversifying your backyard in one way or another. And there's quite a lot of different outdoor structure types out there, each with their own purposes, unique design choices and other various details.
In fact, there's so many different types of outdoor structures that people often tend to mistake one type of structure for another. There are some types that are rather hard to distinguish, that's for sure, but today we're talking about two of the structure types that are different from each other and easy to tell which is which. We'll be talking about the pergola gazebo differences.
What is a gazebo?
Gazebo is one of the most unique backdoor construction types, mainly because of its shape. Usually gazebos are made either circular or in a specific unusual shape, including:
Pentagon (5 sides);
Hexagon (6 sides);
Heptagon (7 sides);
Octagon (8 sides);
Decagon (10 sides);
Dodecagon (12 sides).
The most common choice for a gazebo is the octagonal shape, with 8 sides of the structure and a solid roof. The sides of a regular gazebo are usually open, but they can be closed, as well.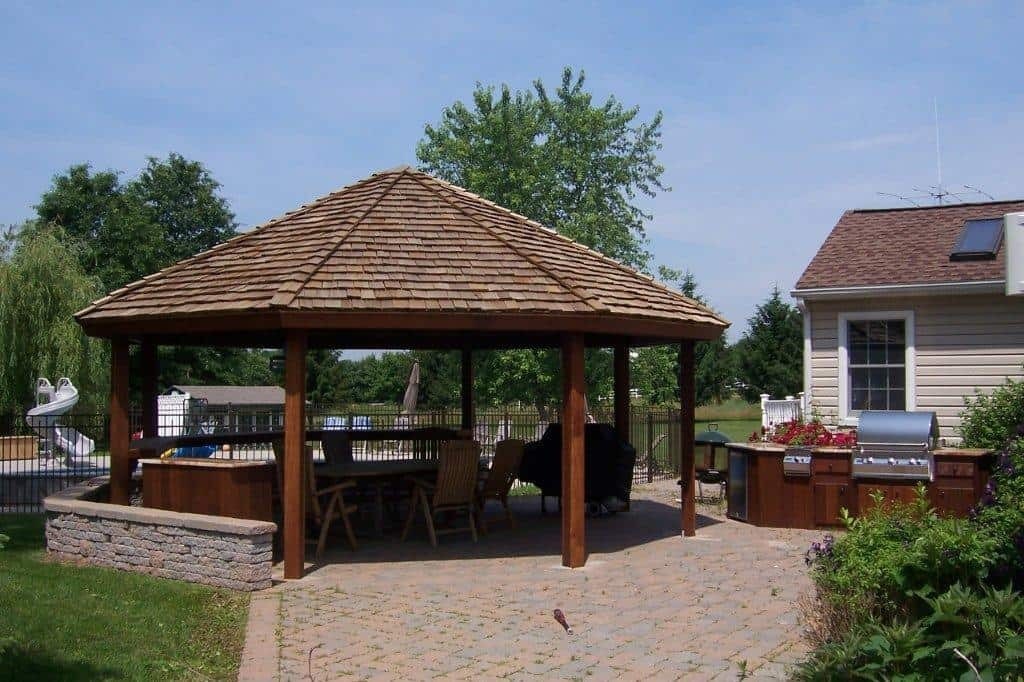 What are the specific gazebo details?
The overall sense of a gazebo is a stand out structure that brings shade and the ability to rest with comfort. A commonly known multi-layered structure from Asian countries called pagoda is a gazebo variation, as well.
The nature of a classic gazebo with open sides comes from history, since these structures first started appearing in sunny and warm climate zones, that's why there was no need for protection from harsh weather conditions in general.
Gazebos are more commonly used for larger backyards and larger groups of people, as well. They're decently complex in their building process, and the specific shape requires more planning to be done before the construction process begins. The most typical place for a gazebo is on a large property near water and/or some distance away from the main building for privacy purposes.
What is a pergola?
Pergolas are somewhat more multifunctional, so to speak. It is an outdoor construction type that has many purposes and can be easily fit into almost any backyard, no matter the size or the shape of the land.
Generally pergolas are used to provide a walkway with a partial shade, and some additions may be used to create full shade and almost complete protection from the majority of problematic weather conditions like wind or rain.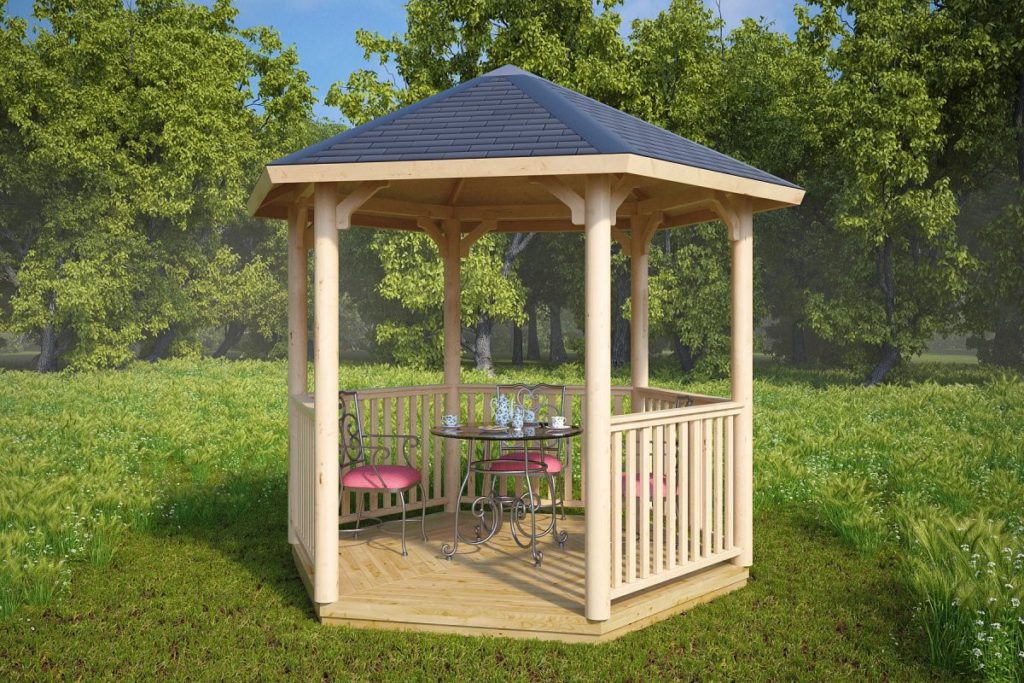 What's the unique details of a pergola?
It's not uncommon for a pergola to have one of the sides covered with a special wooden structure to help plants grow up and over the roof, creating a natural shade. Some pergolas can also have adaptable roofs, that can be changed to either provide complete shade or allow for more sun and air inside.
The usual pergola shape is a square or a rectangular roof that's supported by a set of vertical posts. Pergola's roof can be either fully covered or partially covered, there's no limitation.
Pergolas are normally quite cheap and relatively easy to build even with barely any skills in the first place, since one of the most popular materials for a regular pergola is wood. Pergola can also be both attached to a house, or completely freestanding, creating a lot of variation to work with, if you need it.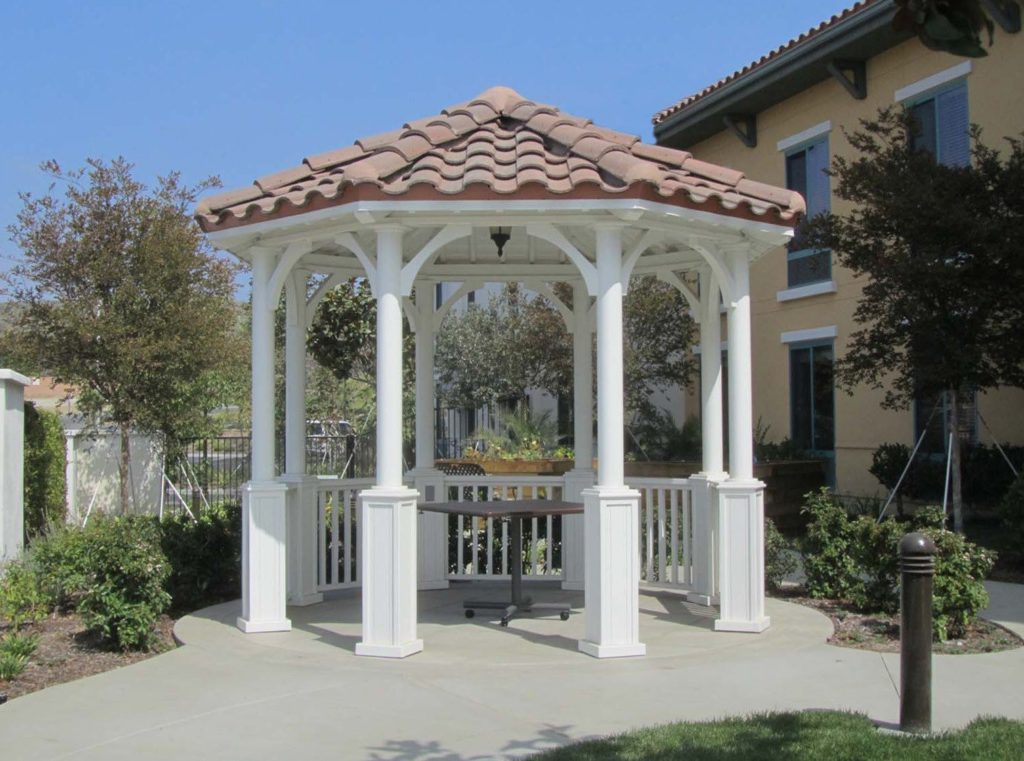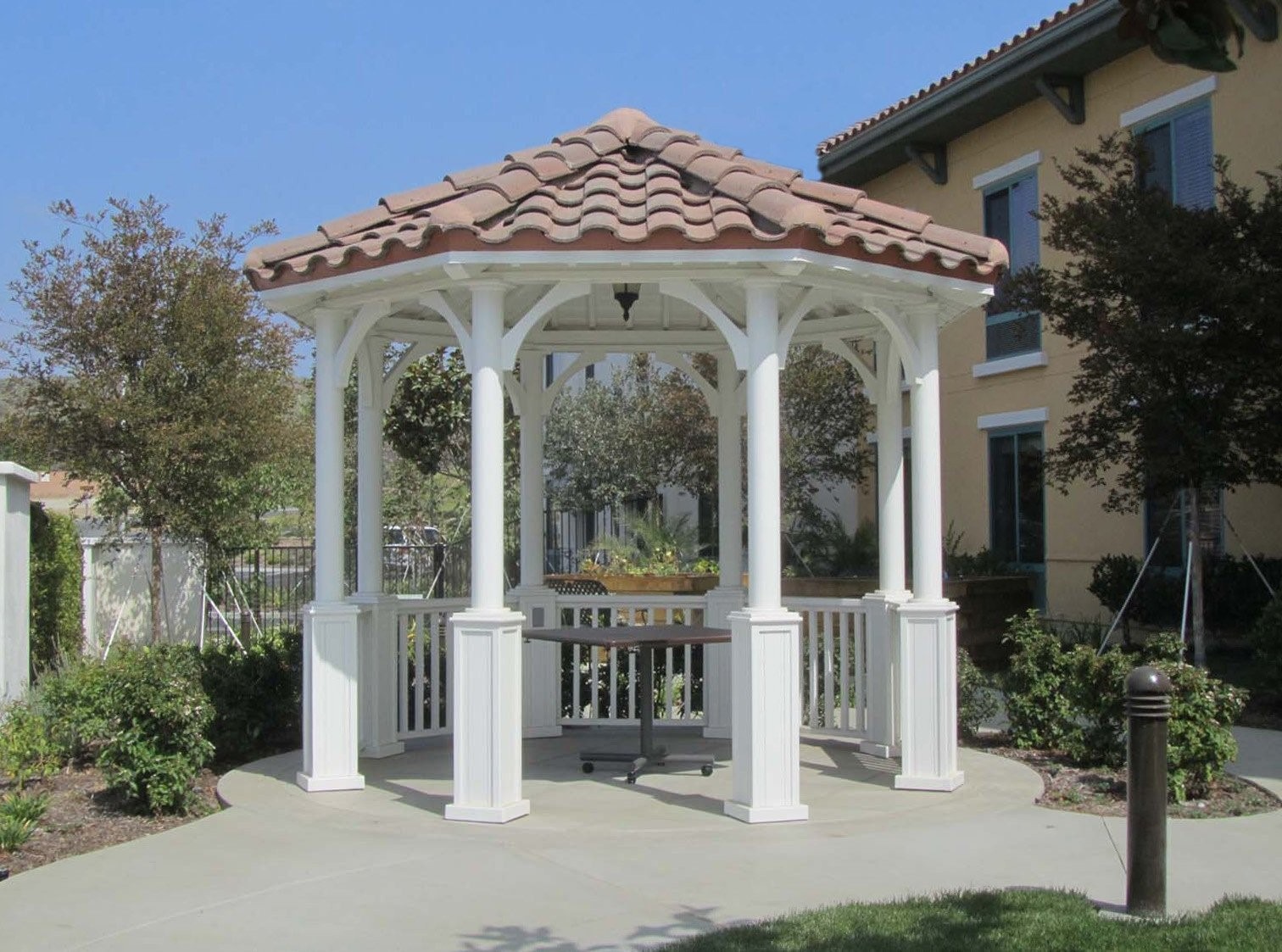 Main differences between pergolas and gazebos
Summing everything we've discovered so far, there's a number of pergola gazebo differences we've discovered so far:
Pergolas are mostly either rectangular or square-shaped, while gazebo's main shapes are a circle or a number of sides from 5 to 12;
One of the pergolas prime use cases is to create a supportive framework for various plants and vines to climb over;
Gazebos can only have a solid roof, while pergolas can be either partially covered, fully covered or not covered at all;
Pergolas are relatively easy and cheap when it comes to the construction complexity, while gazebos are more complex and require more planning due to the specific shape and size of the structure.
Speaking of pergola-specific features and traits, there's also a specific pergola type called pergola Agava. This pergola is made from aluminum and has a lot of advantages over the traditional pergola materials like wood and such. For example, the material structure and look makes the entire pergola look modern, the aluminum's structure helps it to exist for a long time with little to no maintenance, and the entire structure is far more solid and less susceptible to various long-time effects like corrosion.
One more advantage of a pergola Agava is that it's also bioclimatic. This is one of the examples of a variable roof that we mentioned before. The entire roof is a set of adjustable louvers that can be used to either block off the sun entirely, or to create an additional way for air and sun to go through. The overall flexibility of this kind of structure makes it a huge advantage for a lot of situations. Unfortunately, this structure type is relatively new and pergola-specific so far, which makes it one of the advantages of pergolas over gazebos and other outdoor structures, as well.