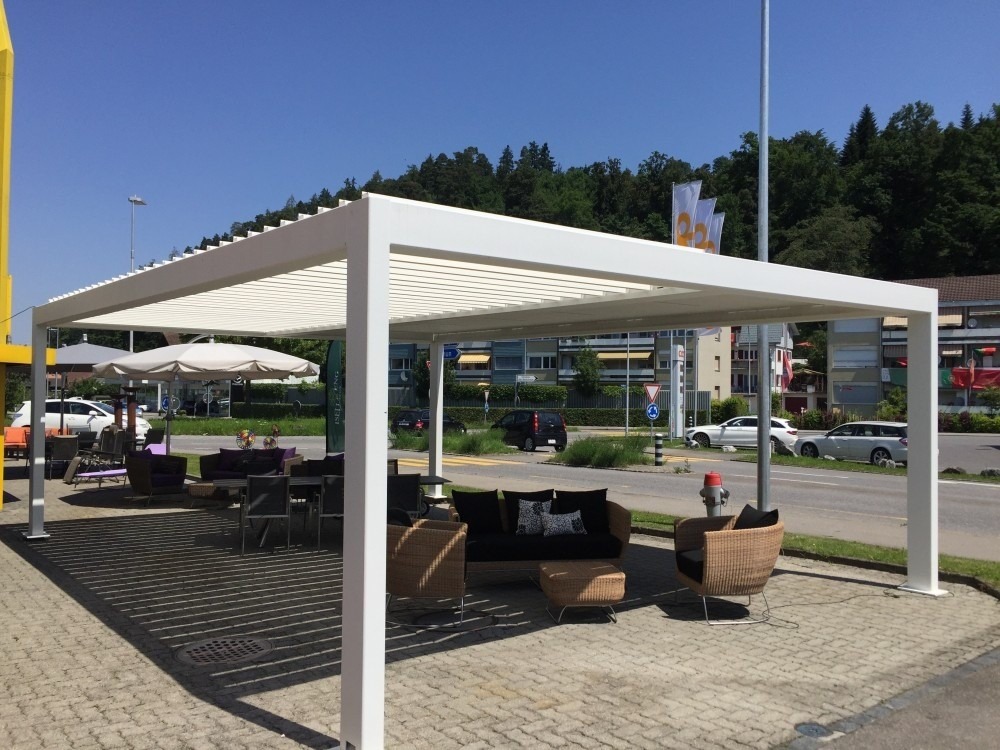 What is pergola? The differences between pergolas, gazebos and other placements.
A pergola is a specific outdoor structure type that includes two main parts – supporting columns and the roofing grid that includes beams and rafters. The roofing grid itself might be left open or closed, depending on the owner's preferences. Some pergolas are also designed to be attached to a house, but the majority of them are their own individual free-standing constructions more often than not.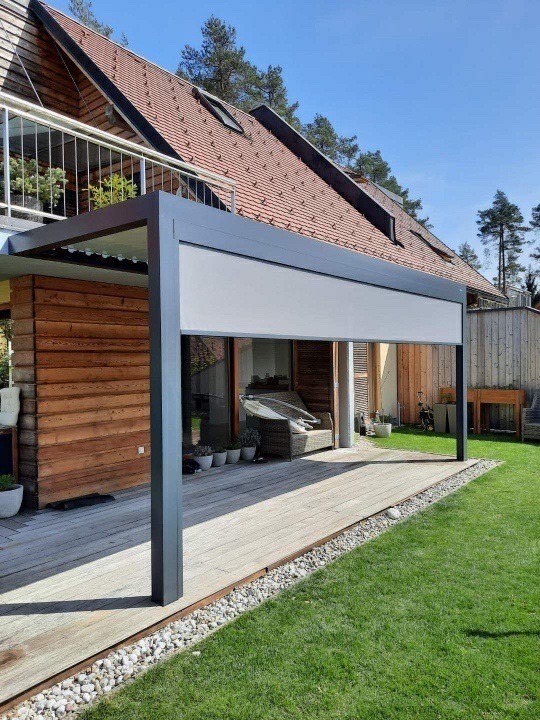 Traditional pergola design goes back to the Italian Renaissance times, but in the modern day the term itself is used much more loosely than before, often including structures from wooden materials, as well. It's not uncommon for a pergola to be attached to a house, too, forming an outdoor space that serves as an extension of the house's interior.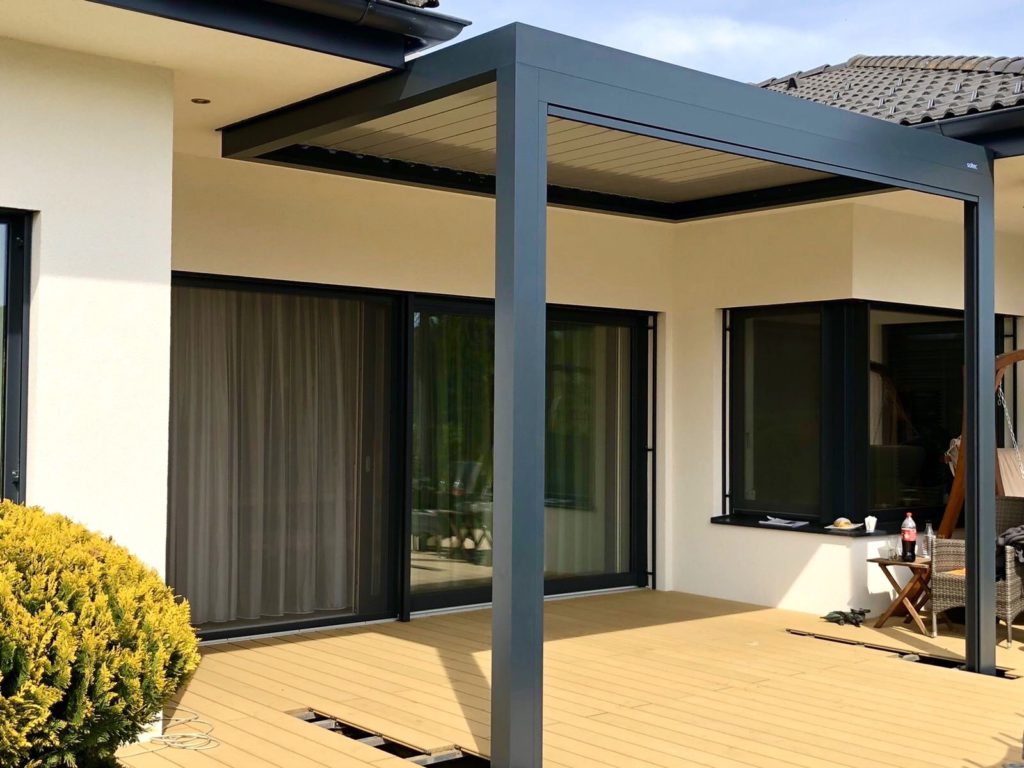 It's easier to understand what a pergola is through comparing it to other outdoor construction types. There's a decent number of different variations of an outdoor structure that can be a part of your backyard, including:
Carports;
Arbors;
Lattice;
Trellises, and so on.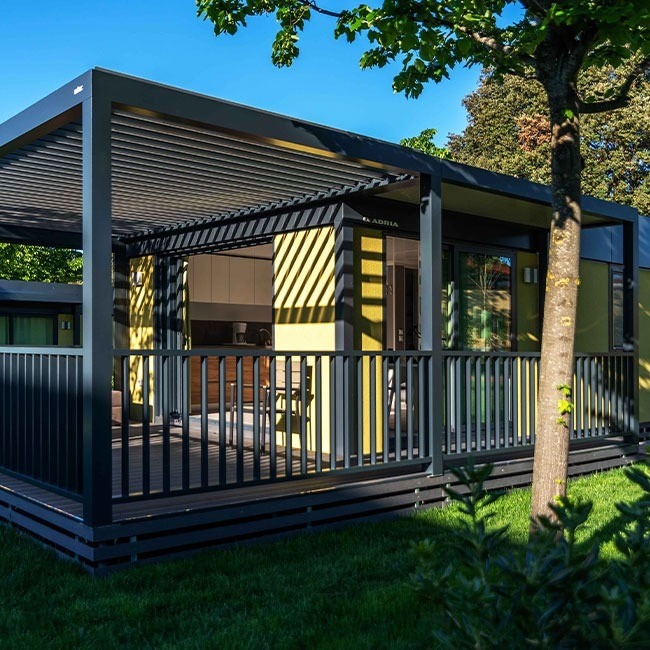 A pergola gazebo can be easily confused with a regular pergola in some cases, since it's a similar construction in its general purpose – an outdoor wooden structure. The main difference between pergolas and gazebos is that with pergolas you have a choice between closing off the roof entirely or leaving it open to allow for more sun and air under the pergola itself, but with gazebos it's only solid roof, and that's it. There are also more differences when it comes to pergolas and gazebos, including a raised floor or a general round shape of the structure when it comes to gazebos (while pergolas are either rectangular or quadratic).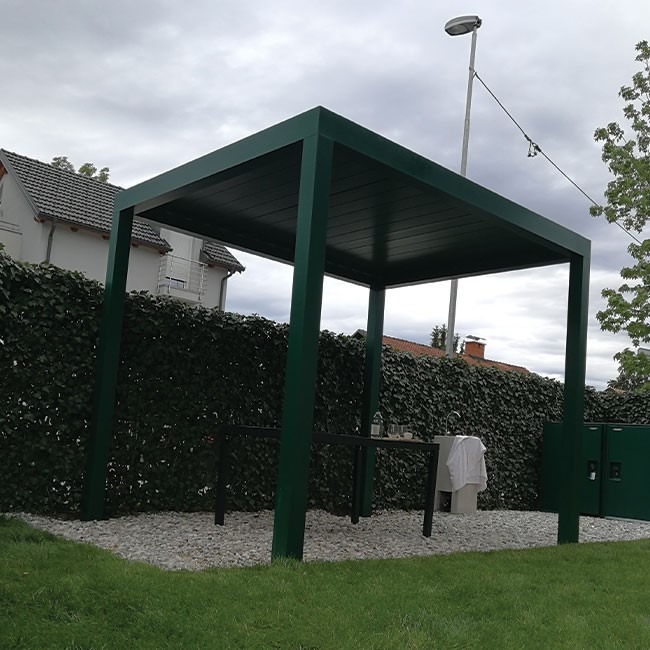 There's also a carport, a structure that is somewhat similar to pergola, but this one is more about why it is made and less about the materials and the techniques. Carports' general purpose is to serve as a shelter for a person's automobile, while being less expensive than a garage, but also offering less in terms of general protection.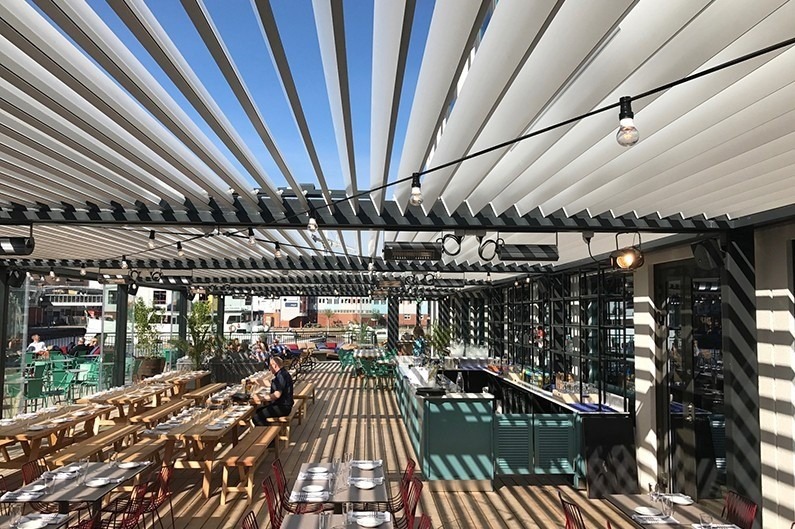 The most obvious example of a carport is a solid roof that is supported by posts. It's important to remember that the line between different outdoor structure types is not as defined as you might think, and there are a lot of mixes in design and purpose. For example, pergolas that are attached to the side of the building and have a solid roof might be easily considered a carport if the pergola in question is used to shelter an automobile.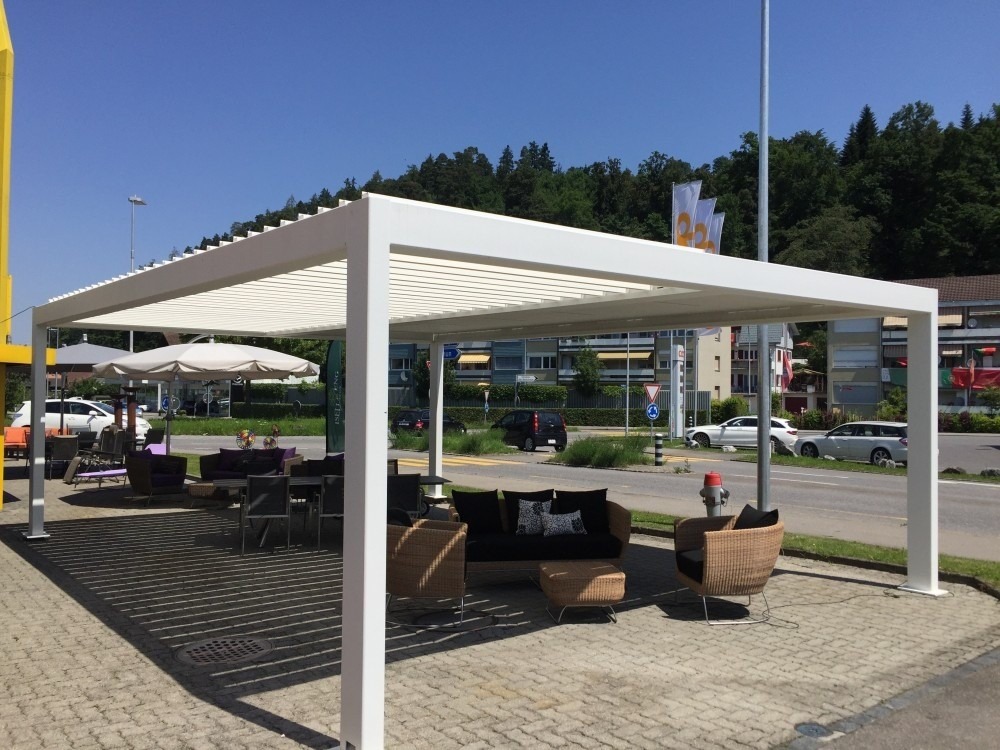 One more outdoor structure type that is somewhat similar to pergola is called an arbor. It has even more similarities to pergola than something like a gazebo, and both of those can still be defined as variations of an outdoor structure for your backyard. Generally the differences are in small details, including:
Garden arbors being smaller structures by design, especially when compared with relatively large pergolas;
The general complexity of a pergola is higher than with an arbor;
Frequent cases of curved arches at the top of an arbor, compared to flat-roofed pergolas;
All of the arbors are free-standing (meaning they are not attached to a house, but can be attached to a fence), and pergolas are often treated as an extension of the house in question;
Arbors are typically not attached to a house in any way, while pergolas can be a continuation of the house, in a way.
There's a lot of slightly different opinions on the topic of distinguishing a pergola from an arbor. For example, Cynthia Cash (Landscape Architect) describes the difference as follows:
"The primary difference in an 'arbor' and a 'pergola' is that an arbor is a free-standing structure (also used to support vines), whereas a pergola is a long linear structure over a garden pathway."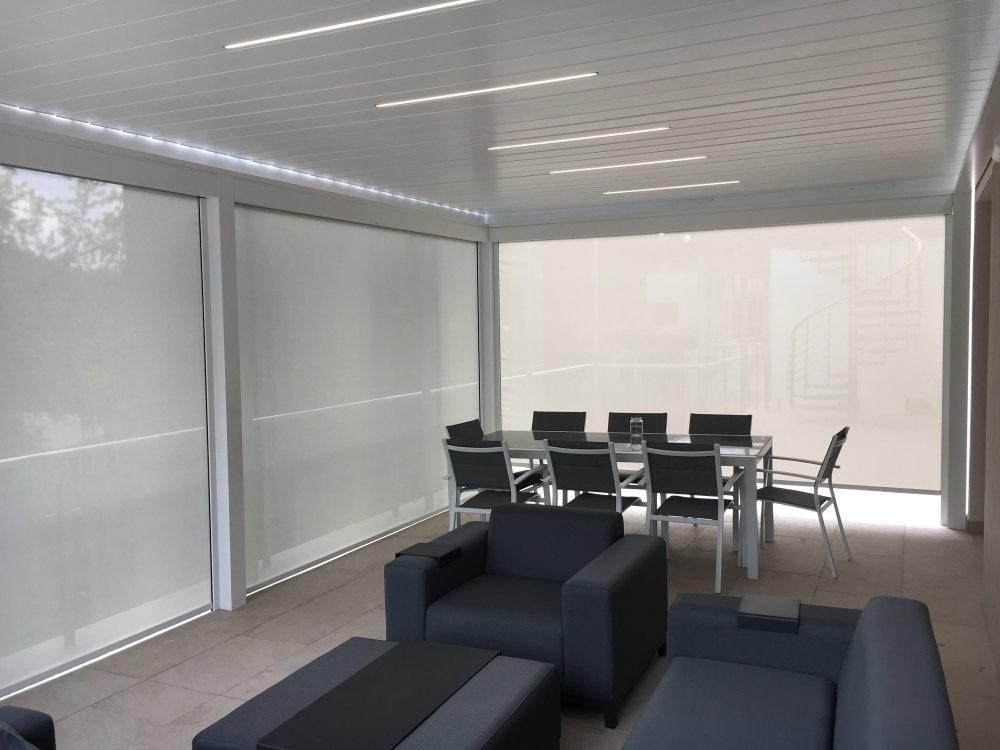 Both trellises and lattice (sometimes called latticework) are mostly used as portable frameworks to support long extensive vines of sorts. It is possible to use pergolas or arbors for those purposes, as well, but trellises and latticework are more or less designed to support vines, climbing rose bushes, etc.
There is actually an overlap between these two terms, but the crisscross pattern or a checkerboard pattern is more associated with latticework than with trellis. Lattice is also often used on the sides of a pergola as means of supporting vines that are climbing up.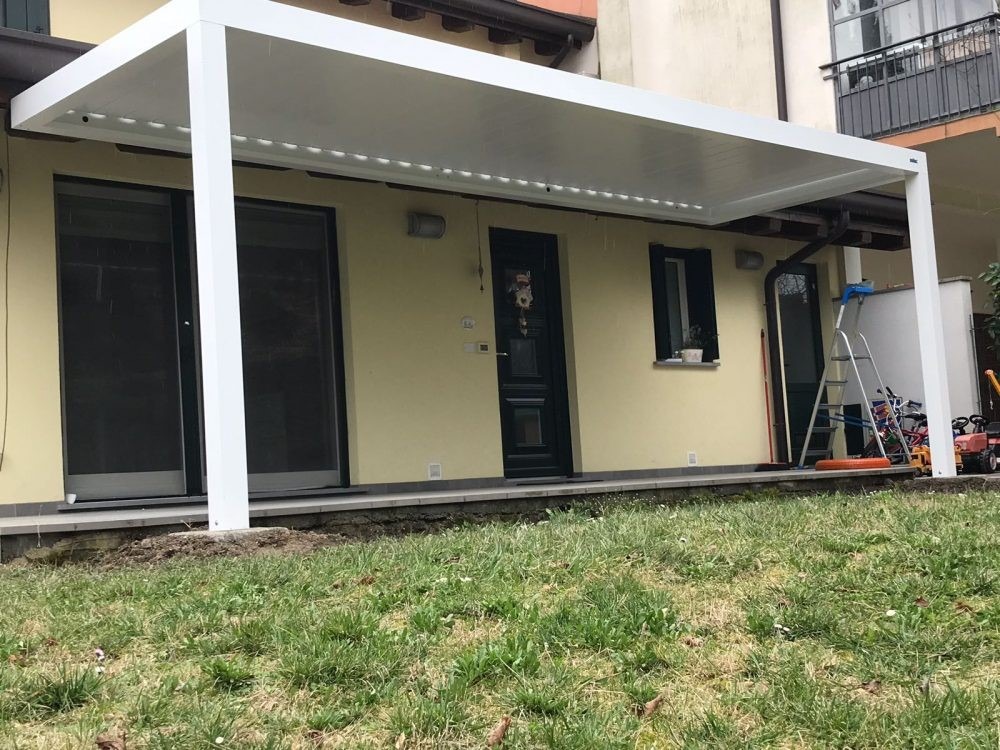 The shade in summer might be created by a number of vines that form a canopy for your backyard. There's a lot of different big and strong vines suitable for those purposes, for example:
Wisteria;
Dutchman's pipe;
Bougainvillea;
Virginia creeper;
Climbing hydrangea, and so on.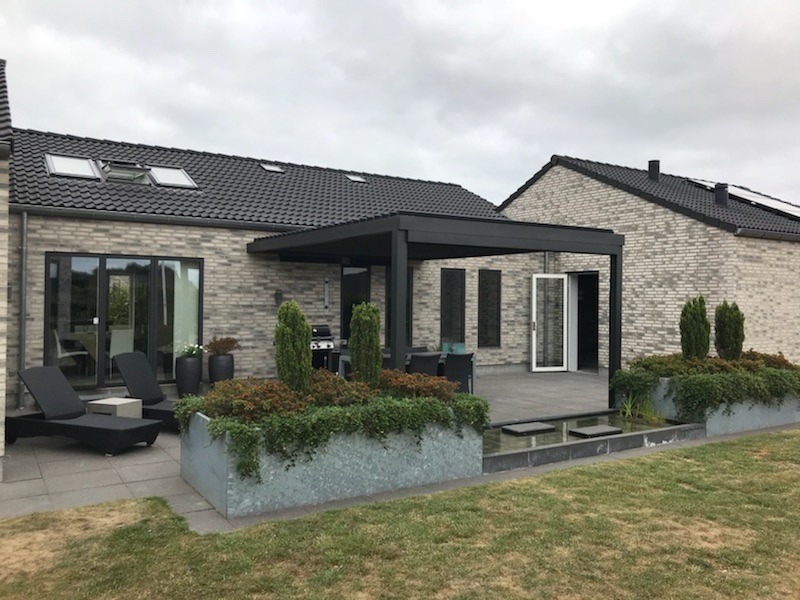 Of course, it's unlikely that such a canopy would be able to offer you a complete shade and protection without growing for a really long time, that's why some users just cover their pergolas from above. The coverage materials can be either fiberglass or some form of a retractable shade canopies.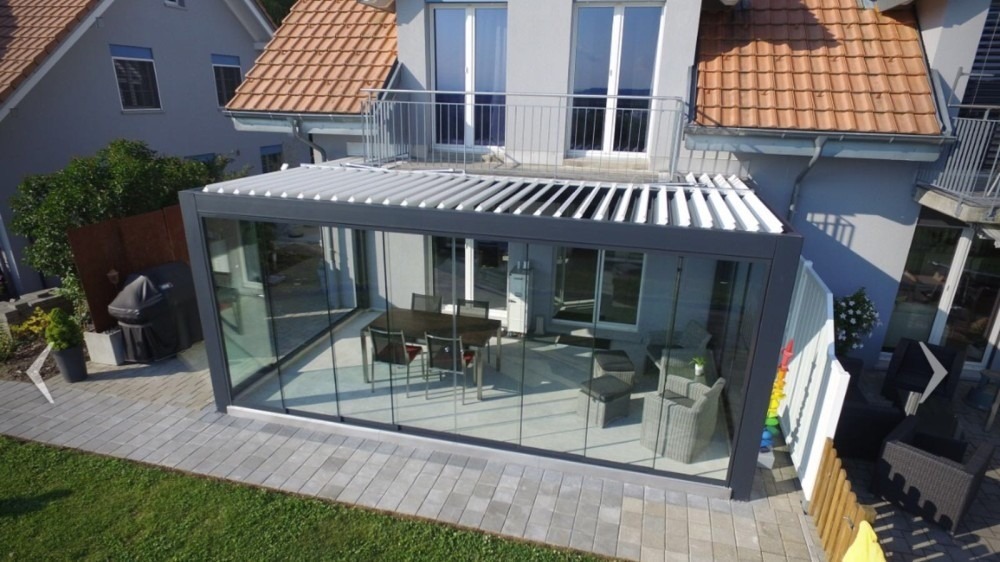 The majority of pergolas are also striving to be bioclimatic. A bioclimatic architecture is the construction methodics that keeps in mind both environmental and climate conditions to achieve optimal comfort.
The term itself is nothing new, a lot of traditional construction styles are bioclimatic by their nature. If we're talking about pergolas specifically, bioclimatic construction implies that they avoid dependence on various mechanical systems, and also balance the shielding effect from the rain and other uncomfortable weather conditions without completely blocking out the positive effects, like the sun, the fresh air, and so on.
If you want to learn more about the exact pergola prices and various materials that are used in that, you can check out our blog post about pergolas here.