Specially designed strips, a component of the Agava bioclimatic pergola, are manufactured from extruded aluminum, they are patented and protected with a patent no. SI 24401 A.
This waterproof roof strip is the basic construction element. In a composition that may be assembled parallelly, it forms a waterproof cover for outdoor surfaces that is resistant to strains such as wind and snow. The strips roll and enable opening, thereby regulating shade and sun exposure. This attribute provides an excellent external living room in all seasons and long-term use.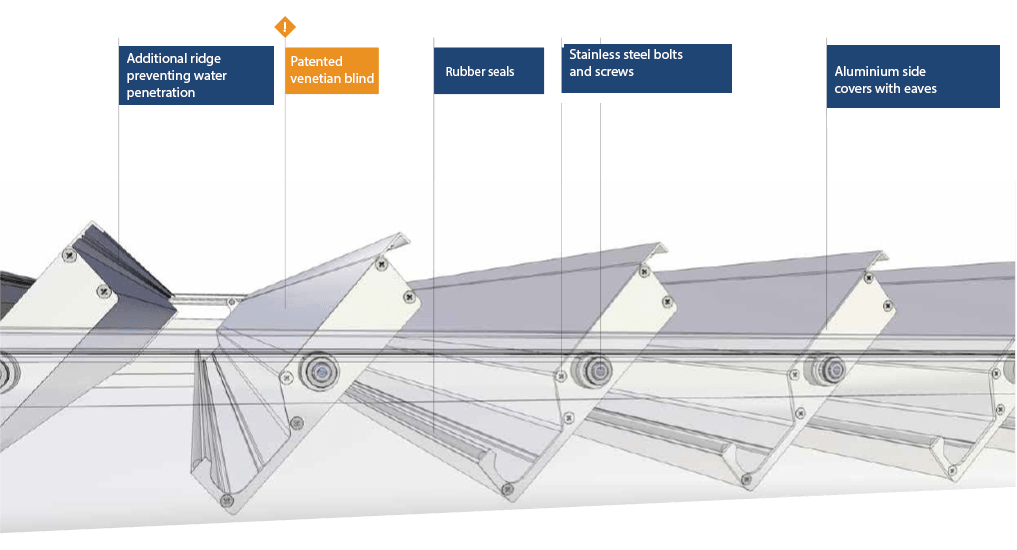 Are you interested in more information?

Consult our advisors.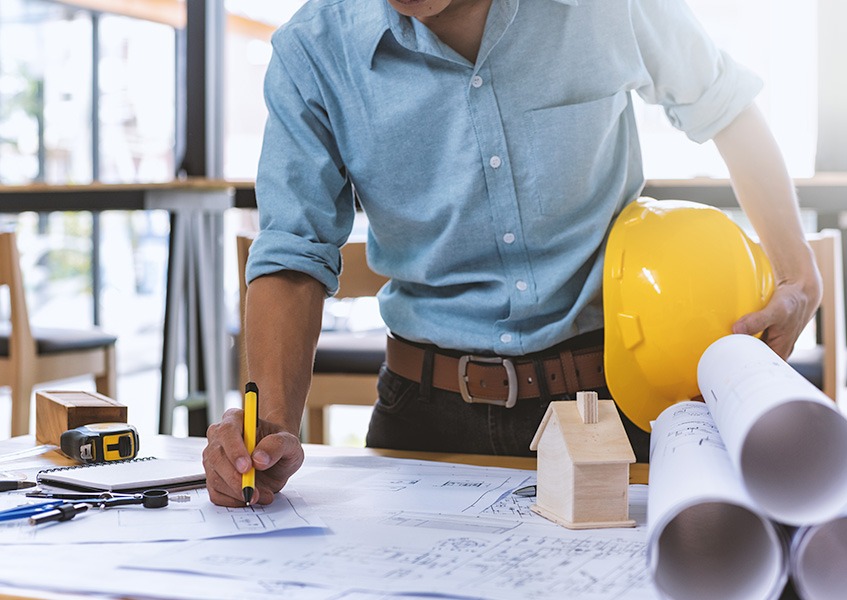 INNOVATIVENESS: we are constantly focused on development. We are a development strategic partner with high flexibility and offer a range of non-standard solutions that comply with the technological plans and project requirements of our customers.
OWN PRODUCTION: our main advantage lies in the developmentally and technologically advanced processes that bring us fast and responsible solutions for our buyers.
QUALITY MANAGEMENT: the key guideline of quality management is the constant improvement of our products, services and processes as well as reaching or exceeding our buyers' expectations. Our quality management system is in accordance with the ISO 9001/2015 international standard and the factory production control certificate (FCP) SIST EN 1090 – 1: 2009 / A1: 2012.