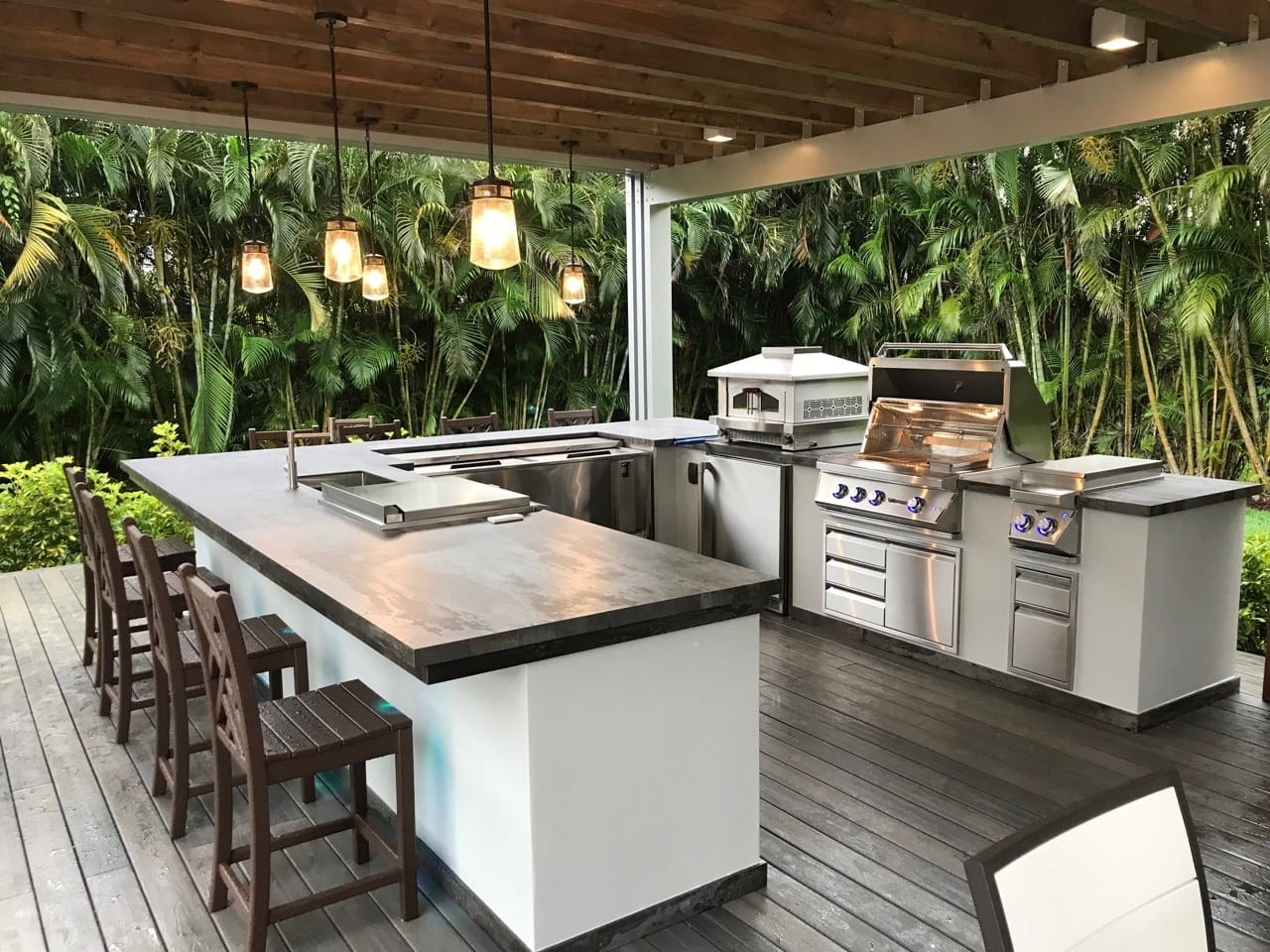 The Difference Between Pergolas and Patios. Patio and Pergola Ideas.
There's quite a lot of variation when it comes to outdoor structures, and each variation has a different name. It's not just pergolas, it's also patios, porches, gazebos, and so on. Although we'll be discussing differences between patios and pergolas in this article.
What is a pergola?
First of all, our main comparison object is a pergola. The traditional purpose of a pergola was to act as the supporting grid for climbing plants. With time, the original design morphed a lot to become much more versatile and variable. A roof wasn't initially included in a pergola in the first place, since people preferred to use foliage as the means of protecting themselves from the sun.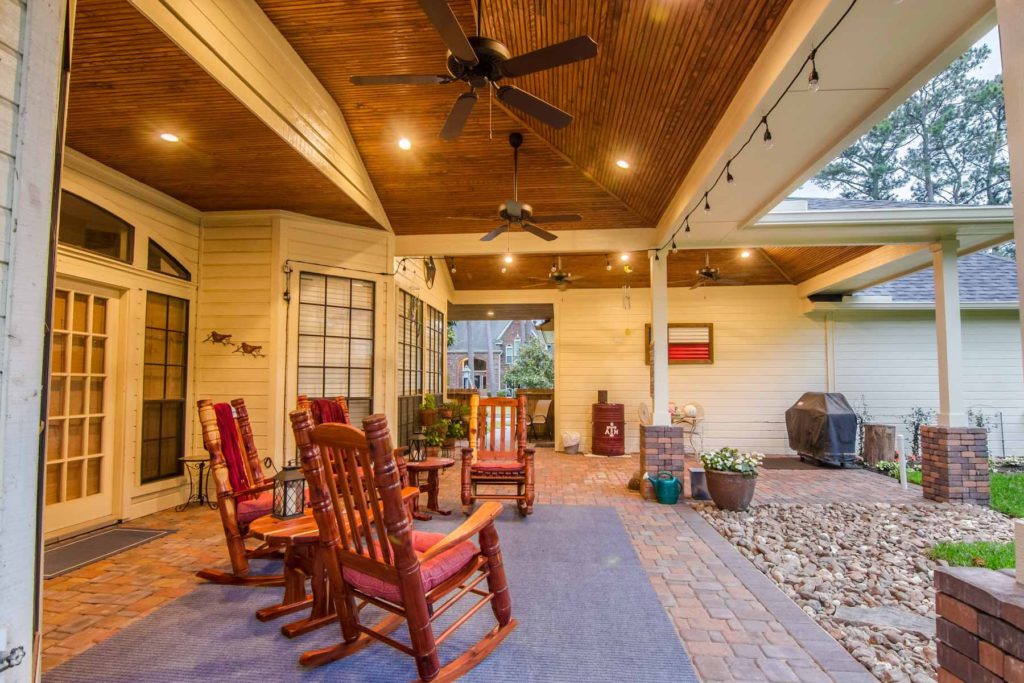 Advantages and disadvantages of a pergola
The foliage can serve as a shade for the construction
A beautiful pergola surrounded in vines can become a charming addition to your backyard
If pergola isn't attached to your home, you might find heating the area inside a lot more difficult than your regular apartments
Plants that take part in your pergola's beautification would need a consistent grooming
What is a patio?
On the other hand there are patios. They are not usually incorporating plants in the structure in any way, and some patio pergola ideas don't come with a roof, either. A particular thing that stands out when it comes to patios is that the main purpose of a pergola patio is always about recreation and/or dining. It is an outdoor space that puts relaxation and luxury first.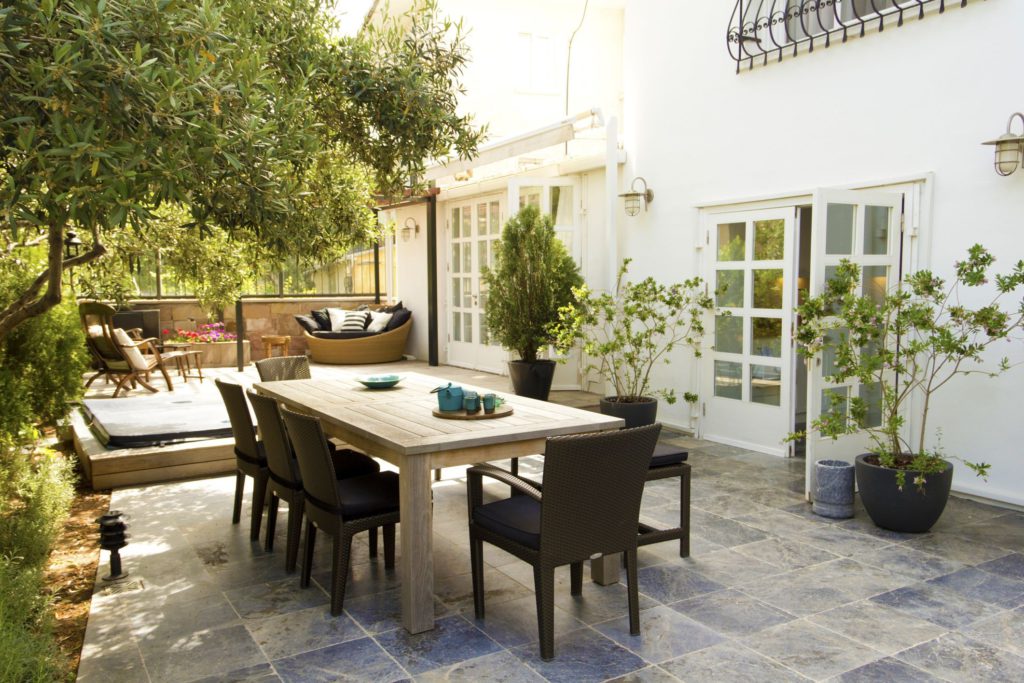 It's not uncommon for owners to use their pergola patios as the way of showing their specific tastes in design, furniture, and so on, implementing different patio pergola ideas to do exactly that. At the same time a patio can be a nice temporary construction if you don't have the money to build a pergola with steel yet.
Nowadays there's still a lot of variation when it comes to outdoor structures in general and patios specifically. For example, some pergola designs for patios may include fully stocked dining areas or even kitchens inside of the patio, which was unheard of before.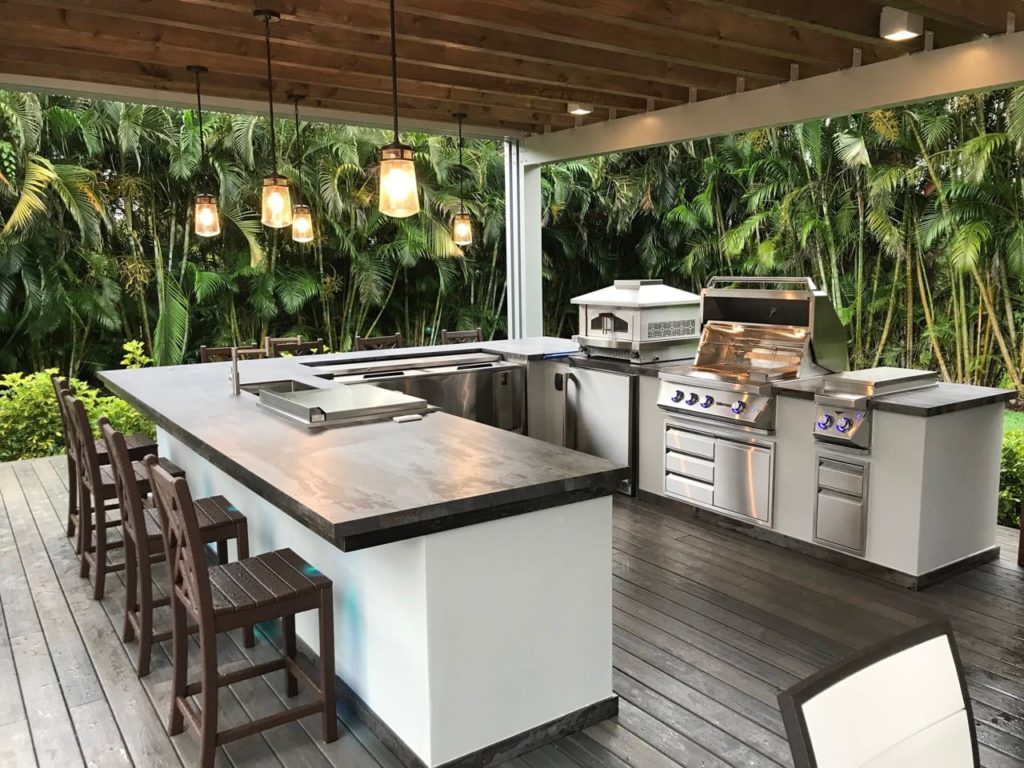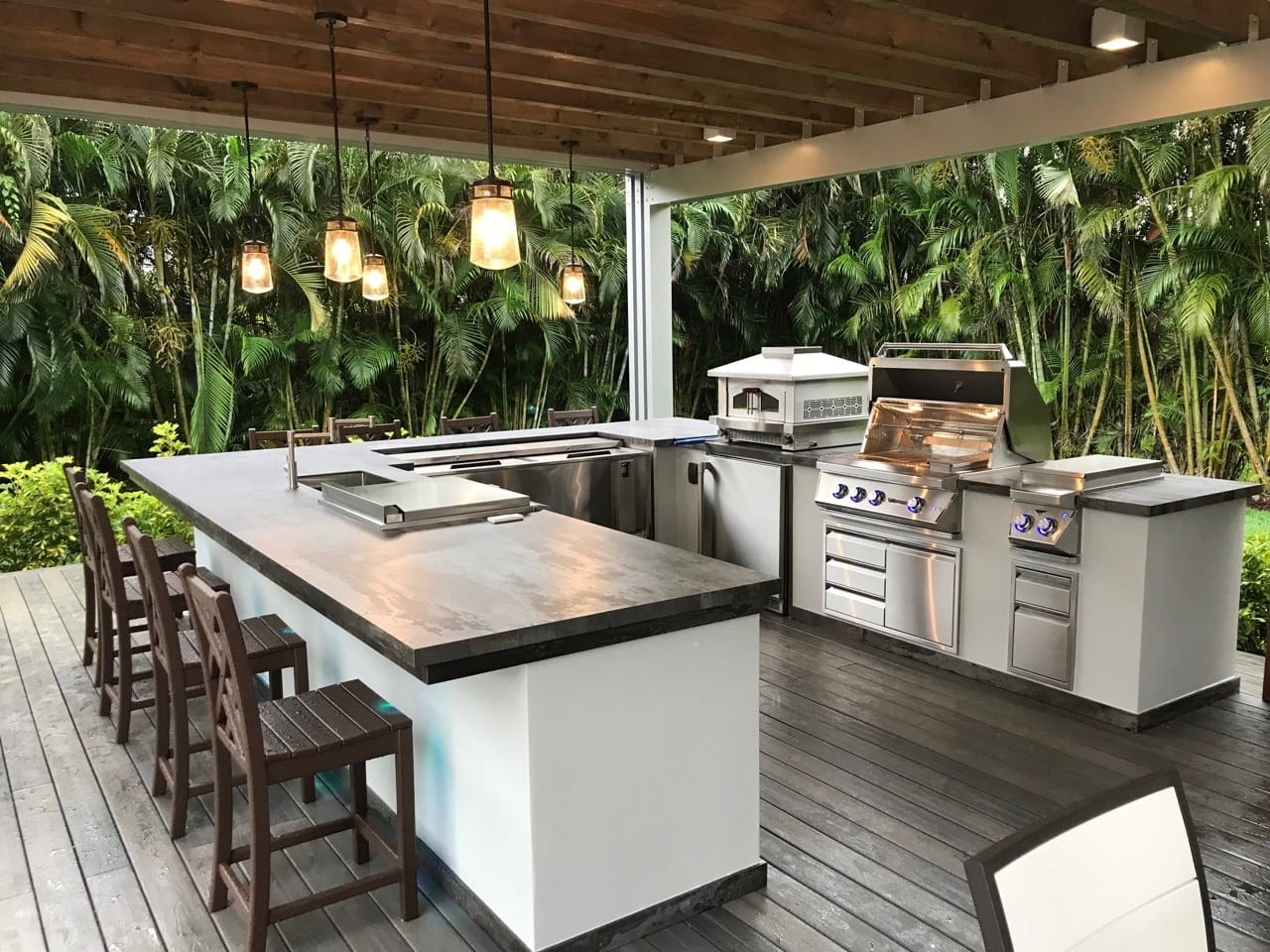 Advantages and disadvantages of a patio
Numerous variations of patio covers are available, making it easier to find the one that suits your tastes the most
A patio area is, in a sense, upgradeable, you can add lights, heating elements, sliding panels, and so on, it's much easier to do than with a pergola
The addition of sliding panels gives you full control over your sun shading levels
Differences between patios and pergolas
One of the main differences between patios and pergolas is their function in the context of the user's backyard. The thing is, pergolas are somewhat more interactive and variable when it comes to choosing the design for yourself, and pergola patio is somewhat limited if you want to explore different patio pergola ideas. Also it is worth noting that technically patios are often thought of as an extension of a house, while pergolas might be, and often are, freestanding and a part of the outdoor area instead.
There are also differences in the materials and the overall construction costs. Patios are often created with a type of wood to blend into the general theme, but this means it'll require some maintenance from time to time. Meanwhile pergolas can be created from actual steel and generally are sturdier than patios, meaning they'll be fine without any maintenance to begin with.
Speaking of pergolas, there's a specific pergola type with many advantages, called pergola Agava. Pergola Agava is made of aluminum and implements a lot of useful functions to make the overall pergola usability as high as possible. For example, some of the prime advantages of pergola Agava are:
General solidity of the construction is safe and secure in the first place;
The ability to exist for a long time with no maintenance thanks to the impressive material quality;
Modern day structure of the pergola allows it to easily blend into any environment without standing out in your backyard;
There's also the fact that pergola Agava is bioclimatic, which implies a few more Agava-specific advantages. Bioclimatic pergola deals with airflow problems, weather conditions and light coverage in a specific way. The entire roof consists of a number of adjustable louvers made from aluminum, which you can adjust whenever you want.
This brings a lot of flexibility to your regular pergola usage, you can instantly create additional airflow or block yourself from harsh weather conditions just by adjusting the roof's setup accordingly. Of course, the bioclimatic structure is relatively new, and is pergola-specific, meaning that no patio can offer the same amount of comfort and versatility.