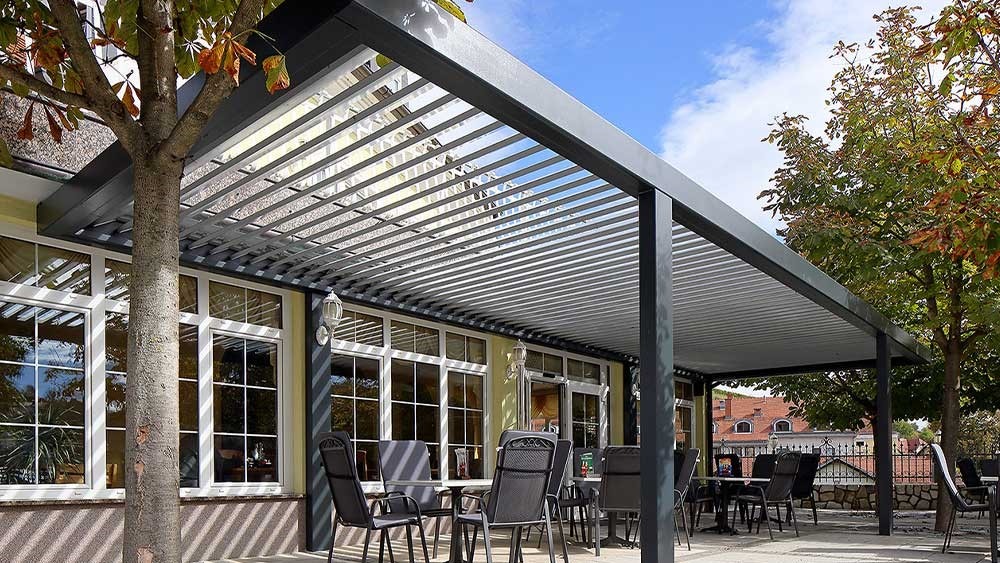 Attached pergola plans and designs. Pergola attached to the house.
It's fair to say that there's a lot of outdoor structures that serve as a nice addition to one's house or backyard. However, when it comes to specific structure types like pergolas, they can be either freestanding or attached to something. Most of the time pergolas that are attached to a house even serve as the house's living space extension.
Any pergola attached to a house needs less structural support and is still capable of serving a lot of purposes, from the regular shade from the sun or protection from other weather conditions, to an outdoor resting area, and more. In this post we'll go over some of the designs and plans for pergola attached to a house.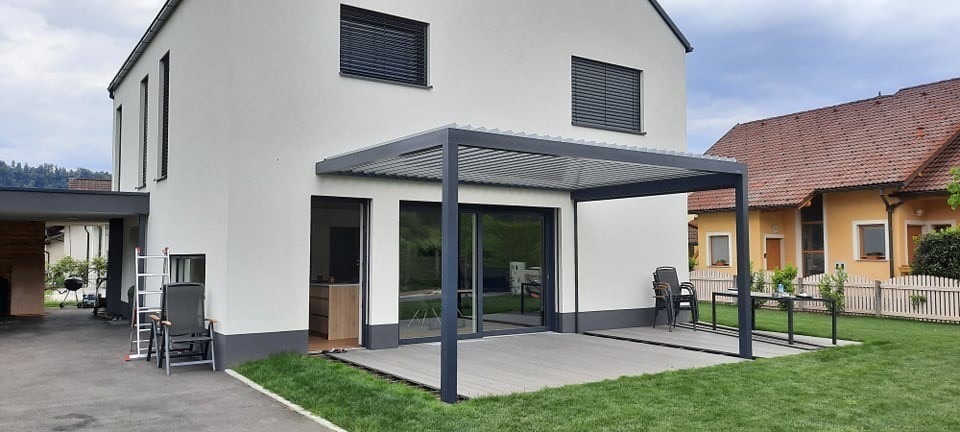 Starting off with a pergola attached to a house in Slovenia. This is probably one of the most basic designs, featuring only pergola itself and the flooring under it. With the addition of a few chairs and a table it can be quickly transformed to something like an outdoor dining area, for example. The easy access to the backyard in general is also welcome for house owners, as well.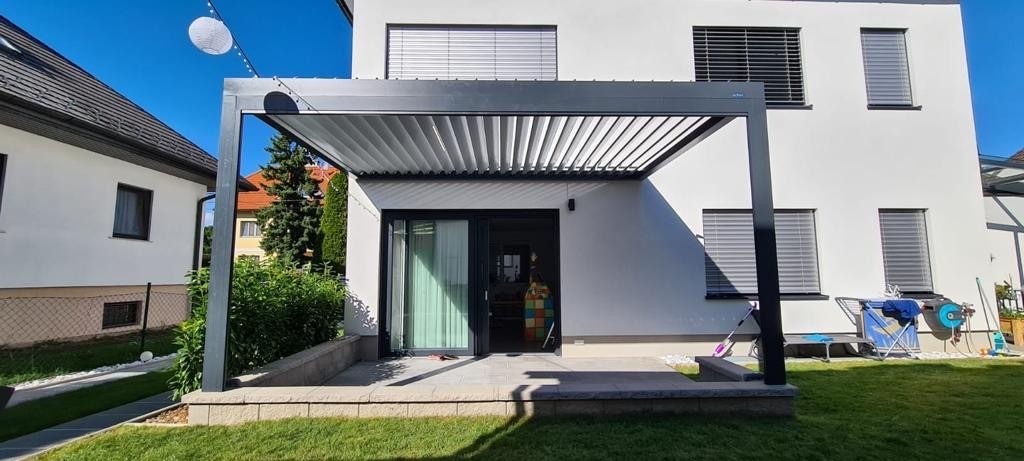 Another example from one of the pergola plans attached to a house is shown above, featuring a house in Austria. This one is also your pergola attached to house with little to no additions or customization – but it does feature some sort of a low fence from stone, distinguishing the area under this pergola from the rest of the backyard. In this case a pergola is also used in the outside lighting system, too.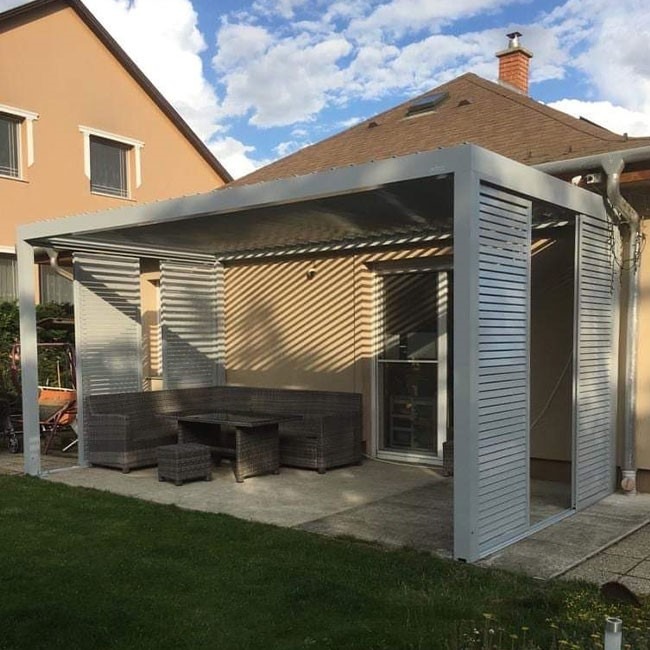 Moving on to examples with more customizations, we have one attached pergola in Hungary. This one's main purpose is obviously an outdoor resting area, with a lot of sitting area and a table. It also utilizes the side sliding panels for a pergola to create at least partial cover from things like sun and rain to the sitting area under this particular pergola.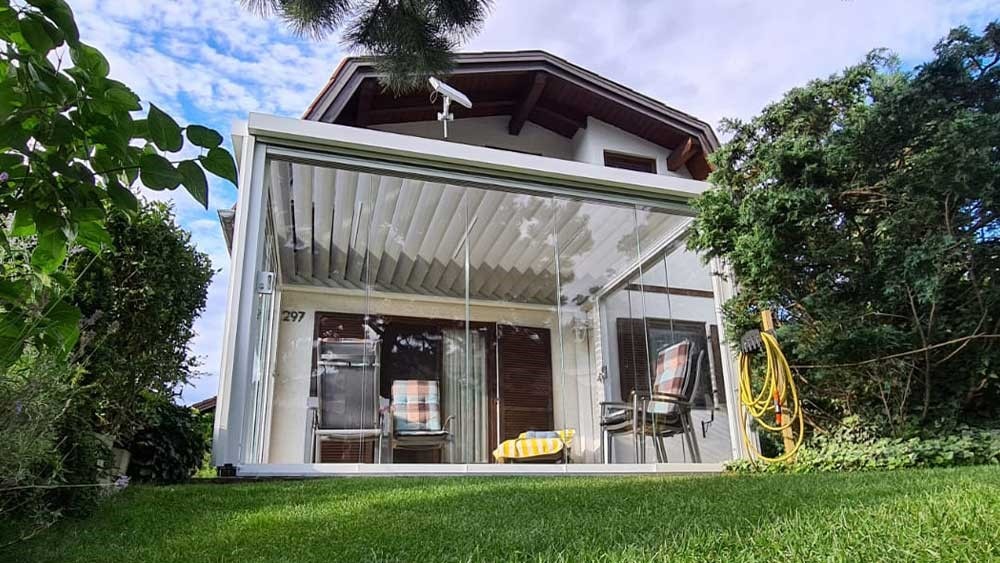 Another example of a pergola designs attached to house comes from Austria, featuring a pergola with glass sliding panels. Glass walls are an original choice for your outside resting area, allowing all of the sun and none of the rain and other weather conditions inside.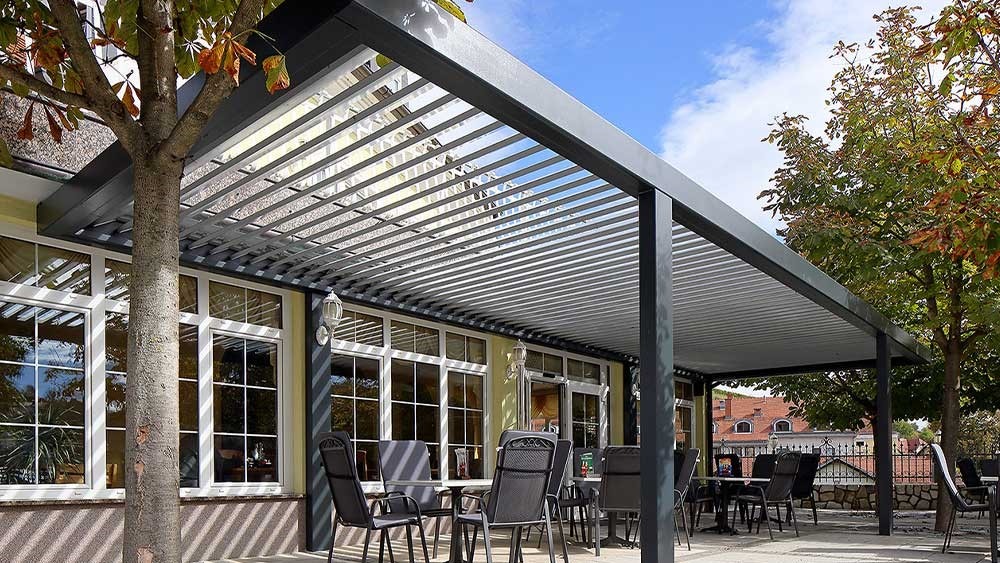 Saying that pergolas can only be attached to singular houses is quite unfair, since this is also often used by restaurants and other establishments with similar purpose, like in this example from Slovenia. Having a pergola attached to your restaurant allows you to create an additional outdoor sitting area on the terrace with customizable levels of coverage from above and from the sides, enhancing customer experience even more.
It's also necessary to mention that all of the pergola examples above are made from aluminum, which is a pergola material with many advantages. Those advantages are durability, the overall nice modern look of the structure, the low maintenance efforts, and so on.