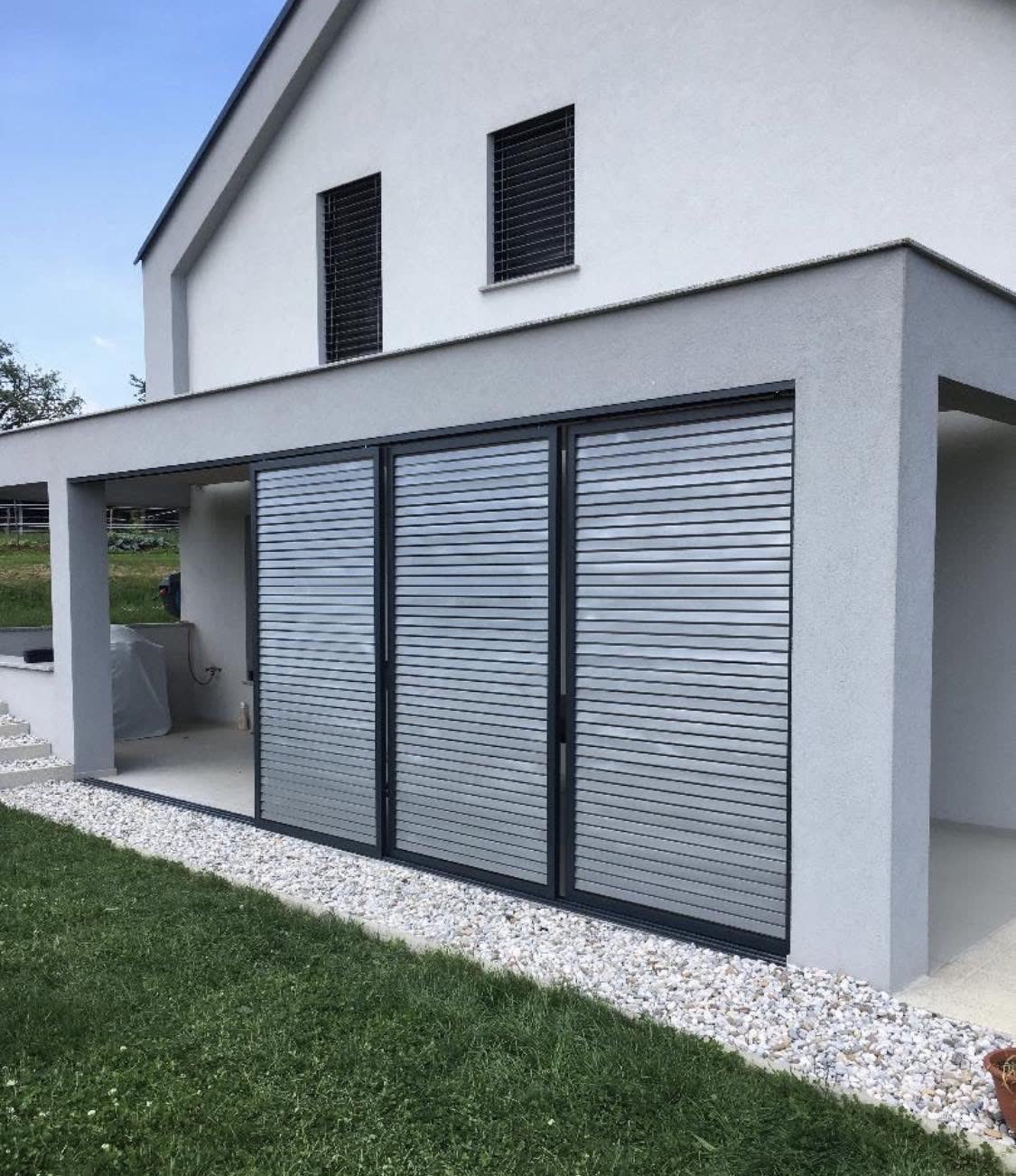 The Modern Pergola Designs and Plans
What is a pergola?
A pergola is an outdoor garden feature that forms a passageway, shaded walkway and sitting region. It could also include various backyard embellishments aimed to provide homeowners with seclusion and shade. Initially, the pergola was popularly known as the patio's roof. The general pergola design consists of posts, beams, and rafters, and it can also be attached to a house.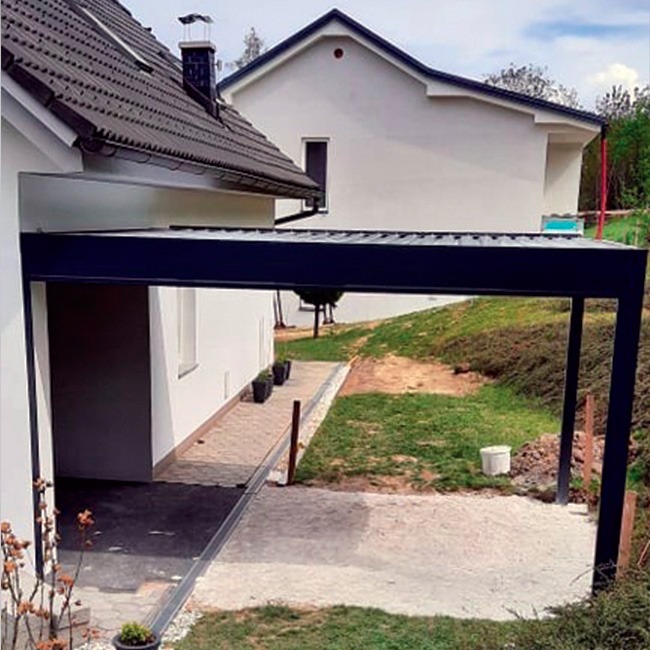 Pergola design plans
There is a wide range of pergola designs and plans adhering to various forms and functions. A pergola has a wide-open structure containing four support beams, a decorative shelter, and usually there's no walls involved.
This pergola design idea is an open-roof design to allow for sufficient air circulation and sunlight. Open-top design should be placed strategically in the garden to offer an appealing focal point. It can also be used to add beauty in the garden through the addition of trailing vines.
This modern pergola design is relatively cheap, durable, and has a universal design.  No wonder it's gaining a lot of popularity in modern society. Most people prefer this pergola design plan as it allows for a lot of custom designs that meet people's individual needs and expectations.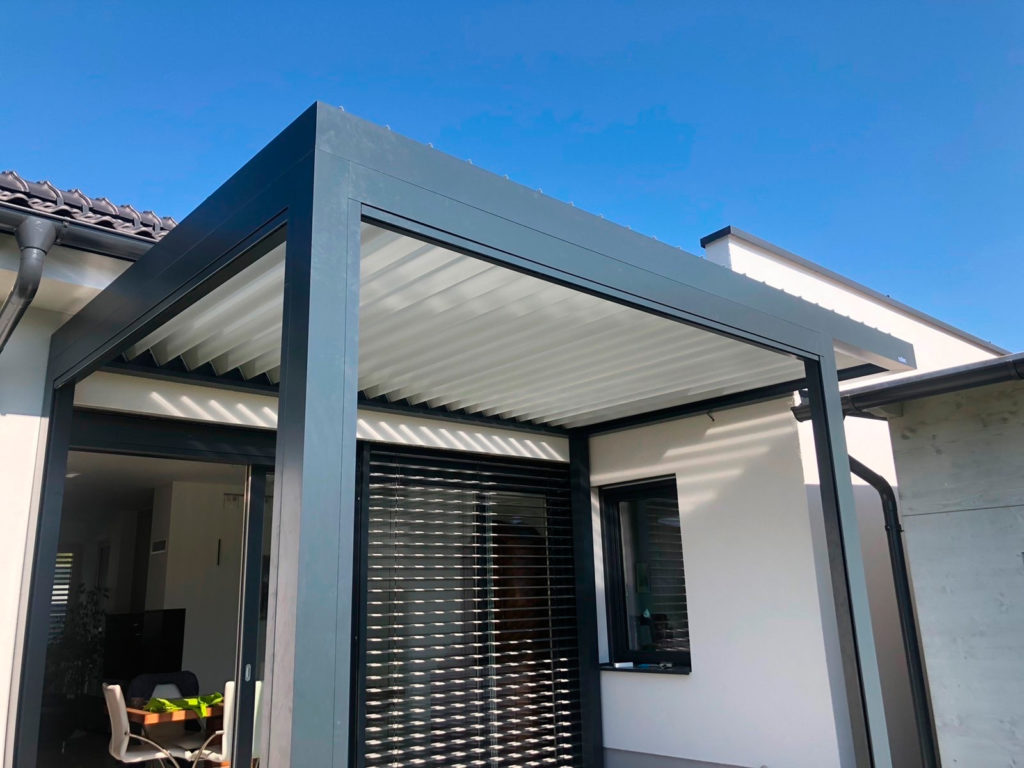 This pergola design is ideal for areas with harsh weather conditions. The steel frame holds up the pergola firmly and lasts longer in tougher weather conditions. However, this design is not as popular as the others, since it has quite an avant-garde appearance.
This is an excellent choice of the simple pergola as it allows you to have a roof that can shield you from both the sun's burning heat and the less appealing weather conditions, like rain, snow, etc. The pergola design for shade offers a roof for sufficient water runoff, and it is frequently seen in patios.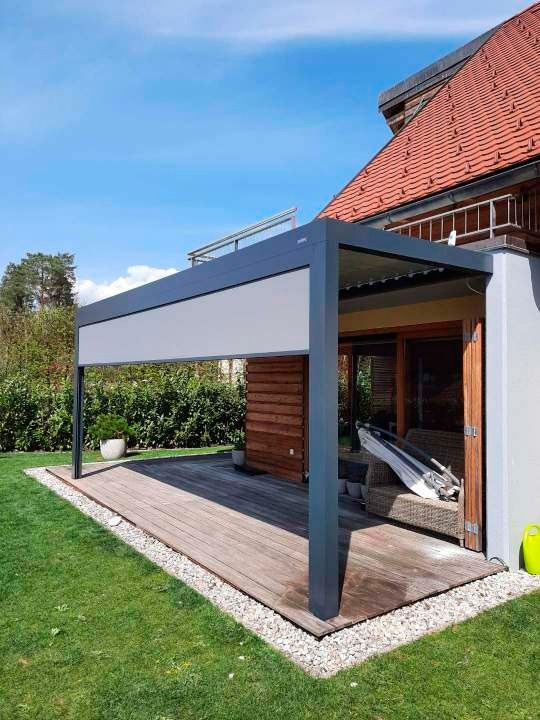 This is a unique design of the pergola that makes use of the stretched fabric in the traditional lattice roof. Sail design offers a modern look, with larger shade if compared to other roof designs.
Why people are using pergolas?
While pergolas are designed without a proper roof and with no walls, they still offer some privacy and shade for your backyard space. You can also make your pergola more appealing by dressing it up with sheer curtains, vines, etc.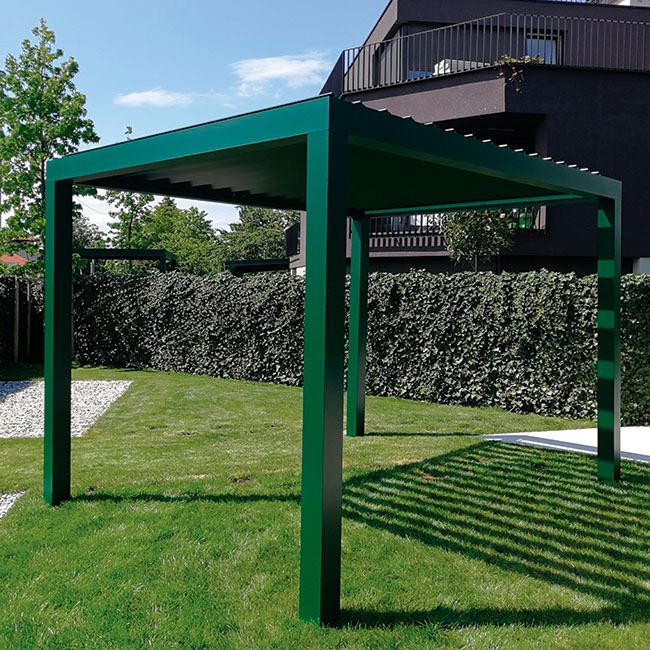 Most homeowners use the pergolas as an outdoor extension to their living area. Make sure that you choose a pergola design to complement the exterior of your building and attach it to your home.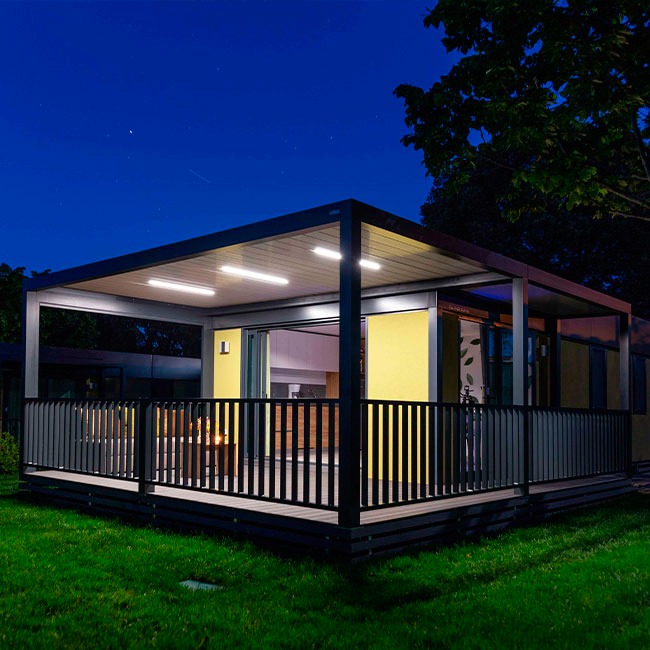 An upgrade for your garden
Pergolas offer you the best way to make your garden appealing. You should ensure that you pick a spacious design with an open-top roof for adequate air circulation and sunlight. You can also add some extra vines to give your pergola a more charming look. You can also seek a professional architect if you want a truly one-of-a-kind pergola design.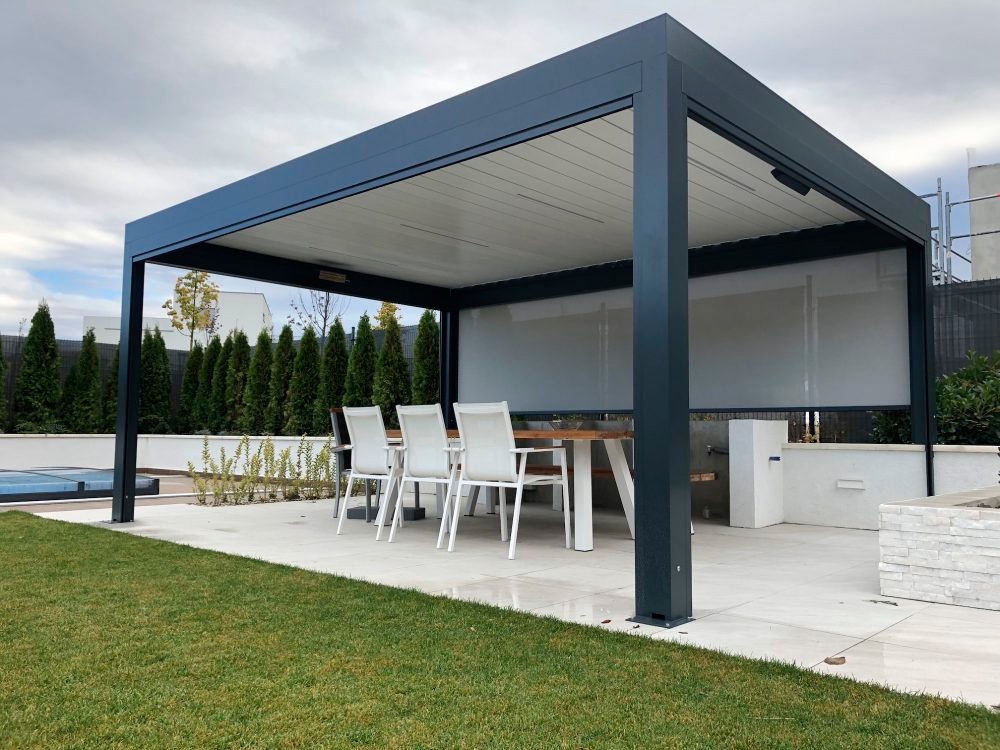 Increases the value of your home
When you construct a well-crafted and sturdy pergola in your backyard, you create a beautiful outdoor space that boosts the overall value of your home. However, you should note that having a poorly designed pergola might affect your home's value in a negative way, as well.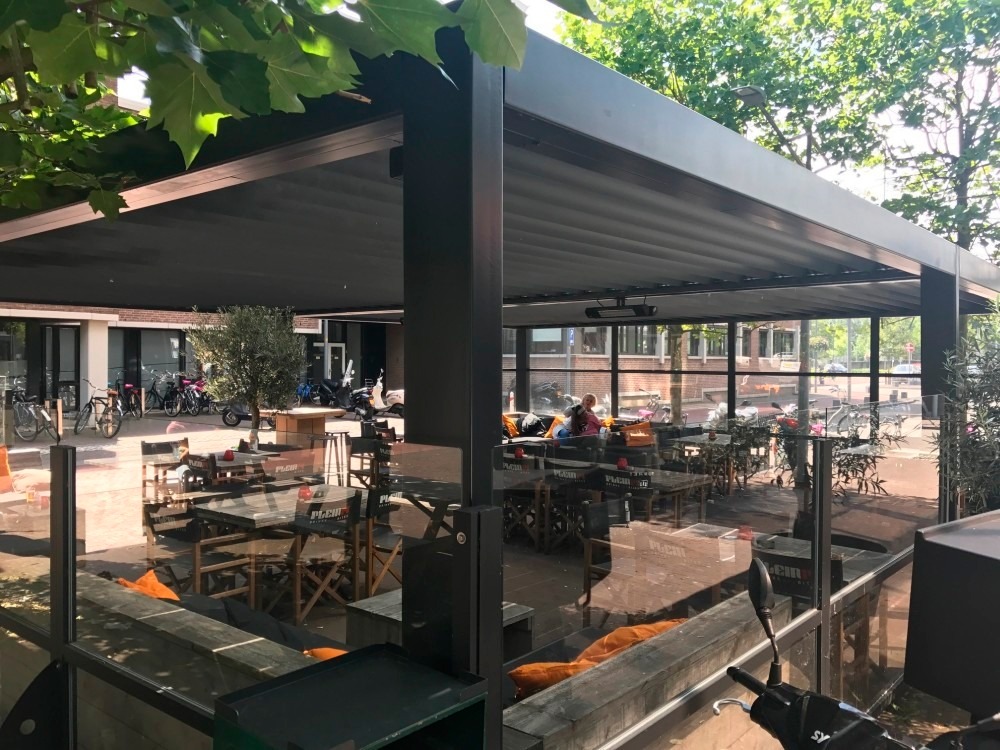 Pergola Agava design plans
There's also a specific pergola group called pergola Agava, it uses aluminum as the main material for the roof in the form of numerous strips, allowing for a lot of different advantages at the same time, like ventilation in hot sunny days and protection from water in rainy days thanks to the hidden drainage grooves and other technological decisions to make this one of the best "fit-for-all" pergola plans there is.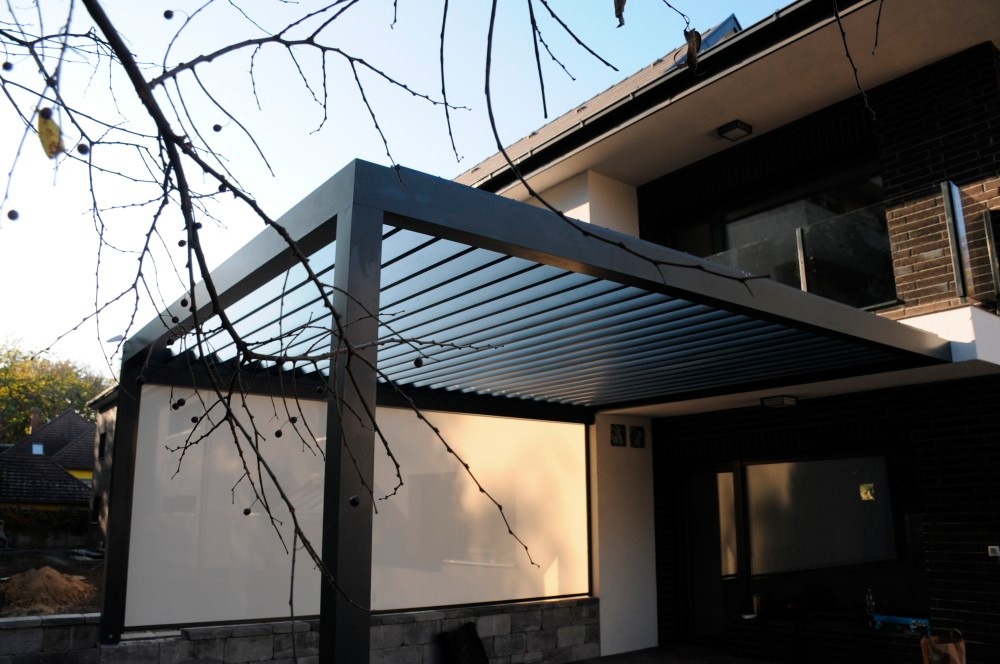 There are five general design plans of pergola Agava that you can find, and they're mainly represented by their maximum sizes per unit.
160/28. This small pergola Agava allows for up to 24 square meters of space (4×6 pergola).
170/28 and 170/36. These two are relatively similar, the only difference between them is the dimensions – up to 28 square meters for 170/28 and up to 30.5 meters of square space for 170/36 (4x7m and 4.5x7m pergolas, respectively). The majority of other traits are the same for these two.
240/36 and 240/60. As with the previous ones, the one major difference between these models is their max dimensions: up to 36 square meters for 240/36 and up to 40 square meters for 240/60. It's important to mention that the 240/60 model can have two different shapes: the square one (6 by 6 meters, height notwithstanding) and the rectangular one (5 by 8 meters) but the overall size of one module still can't cover more than 40 square meters at once.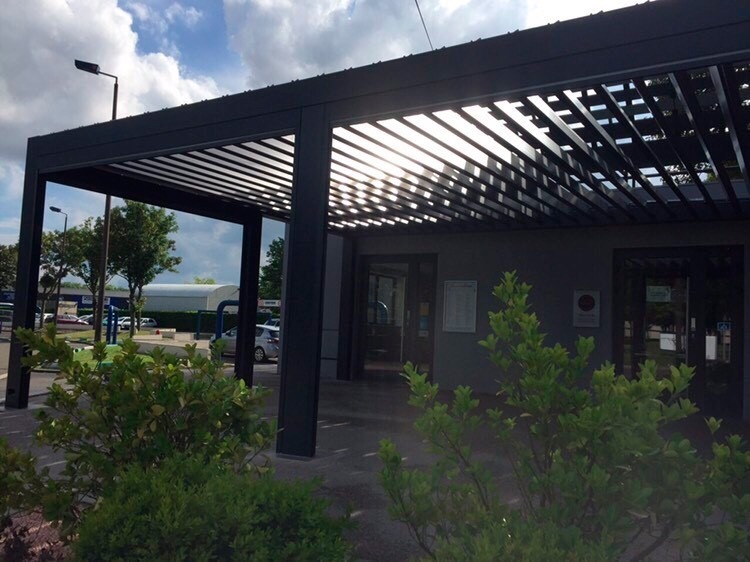 Different design plans notwithstanding, pergola Agava can also come in different implementations that basically all of the models are capable of supporting, like:
It can be freestanding, with fixed or arbitrary pillar location;
It can be attached to a straight house wall and use one or two pillars as a support;
It can also work with a curved or non-standard wall, as well, using two perpendicular pillars to support itself.
And that's just one modern pergola design among the plethora of other ones. Here's a few examples of case-specific pergola design plans.
Outstanding pergola styles
Southwestern patio is not only made to unify the area but also allows its roof to be used to cool your rooms down and reduce the usage of air conditioning. This pergola connects to three exterior walls of Chandler, Arizona-based home. It is designed in a composition with a rugged-beamed shelter to form a courtyard-style patio.
Bali Blinds Slatted Pergola
This design of pergola is made to create a relaxing and refreshing shade, and it is suitable for hot summer afternoons. The wood of this pergola is designed to match the wood in the exterior of your house and the one used to make tables and seats. Using such a design allows this pergola to create a beautiful look of your backyard.
This pergola style ensures that everything is uniform, including cushions, flooring, tiles, and pillows are uniform.
Estate Awing Style Garage Pergola
This is a unique pergola that can give your backyard a fantastic outlook. Awing style pergola aimed at creating a dramatic statement in your garage outdoors. Its unique design allows it to be attached to the walls of the garage. This pergola has support posts for supporting the vines growing on the sides of the door, too.
The original style of this pergola is situated in Cleveland, and it is considered traditional, but the pergola and its backyard are still considered modern. The pergola is designed in a rectangular shape and has landscaping echoes. It is flat and simple, constituting a contemporary and sleek outdoor section, inviting space, slat tables that make it clean, and a rectangular fire pit.
This pergola style presents the space between the Detroit area and the garage hence making it a simple deck. Its design allows you to easily view the next-door neighbors. Additionally, midcentury pergola acts as a window treatment for the sliding door.
The ceiling of this pergola is made of plumbing pipe as the partition, house, and garage face a cement board.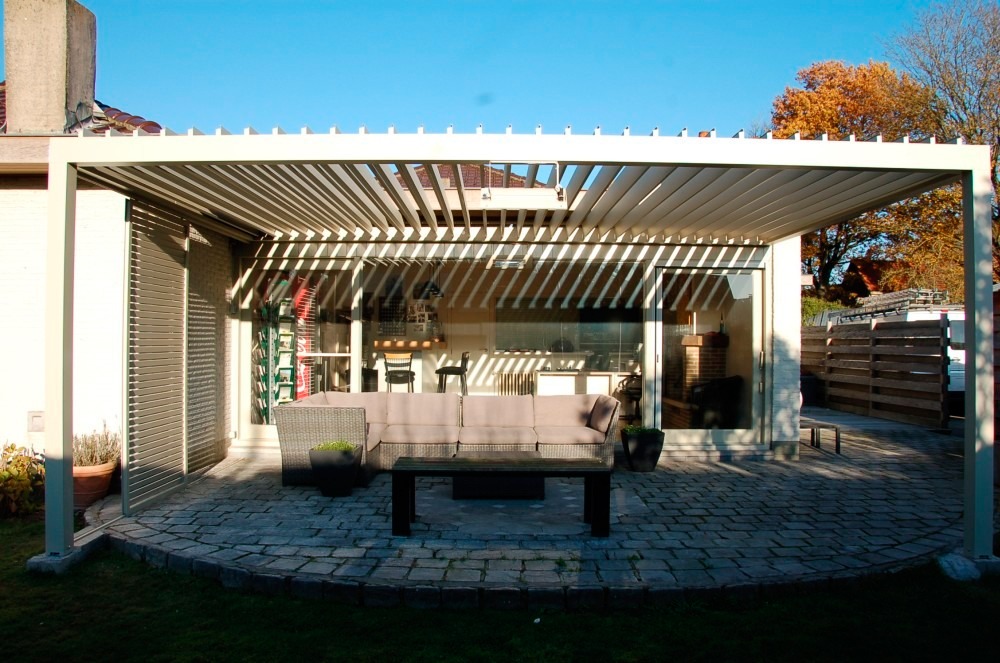 Pacific Picnic Wooden Pergola Setting
Pacific Picnic provides an expansive picnic view. This is a detached pergola that is made to reflect the style of a porch-pergola. It's designed to give a natural setting and look through its seating, picnic tables, and flooring. This specific pergola is made to be in an open design to allow for adequate air conditioning and sunlight. Its openness allows for the attraction of picnickers.
Tropical Parlor Outdoor Pergola Set
The tropical parlor is made of dark wood columns that imply the dark wood entrance to the Victorian parlor. This pergola style is beautifully decorated with white and blue tile flooring that carries the pergola to the outdoor living. Additionally, the tropical parlor has wicker furniture that gives it a garden feel. Instead, this pergola is made of white and blue pillows that complete the setting. The color of the pillows echoes that of the tiles.
Sunny Slide-wire Style Pergola
The sunny slide is an open pergola, and it is considered casual. This pergola allows you to enjoy the breeze of the outdoor living space. Despite allowing the sun to beam inside, you can use an extending fabric to make a shade. Sunny slide pergola will enable you to bask in the sun while enjoying the breeze, and when you need to retreat from the sun, you only need to extend the fabric between the roof and the slats of the pergola.
Grilling palace pergola style is designed in an Asian palace design. The grill has the place of honor and the rightful place on the dais of the patio. This pergola is usually designed for loyal subjects as it allows them to watch over the majestic feats on the queen or king.
English Garden Latticed Pergola
This pergola style allows you to transplant yourself into the fantastic and well-perfumed English garden having an airy feature. The roof and the slats of this pergola support a lattice having large openings. It also has vines climbing at its backdrop with small openings. Additionally, this pergola is equipped with Adirondack chairs around the coffee table, allowing you to have a conversation with the loved ones while having coffee. This feature makes it ideal for various garden parties.