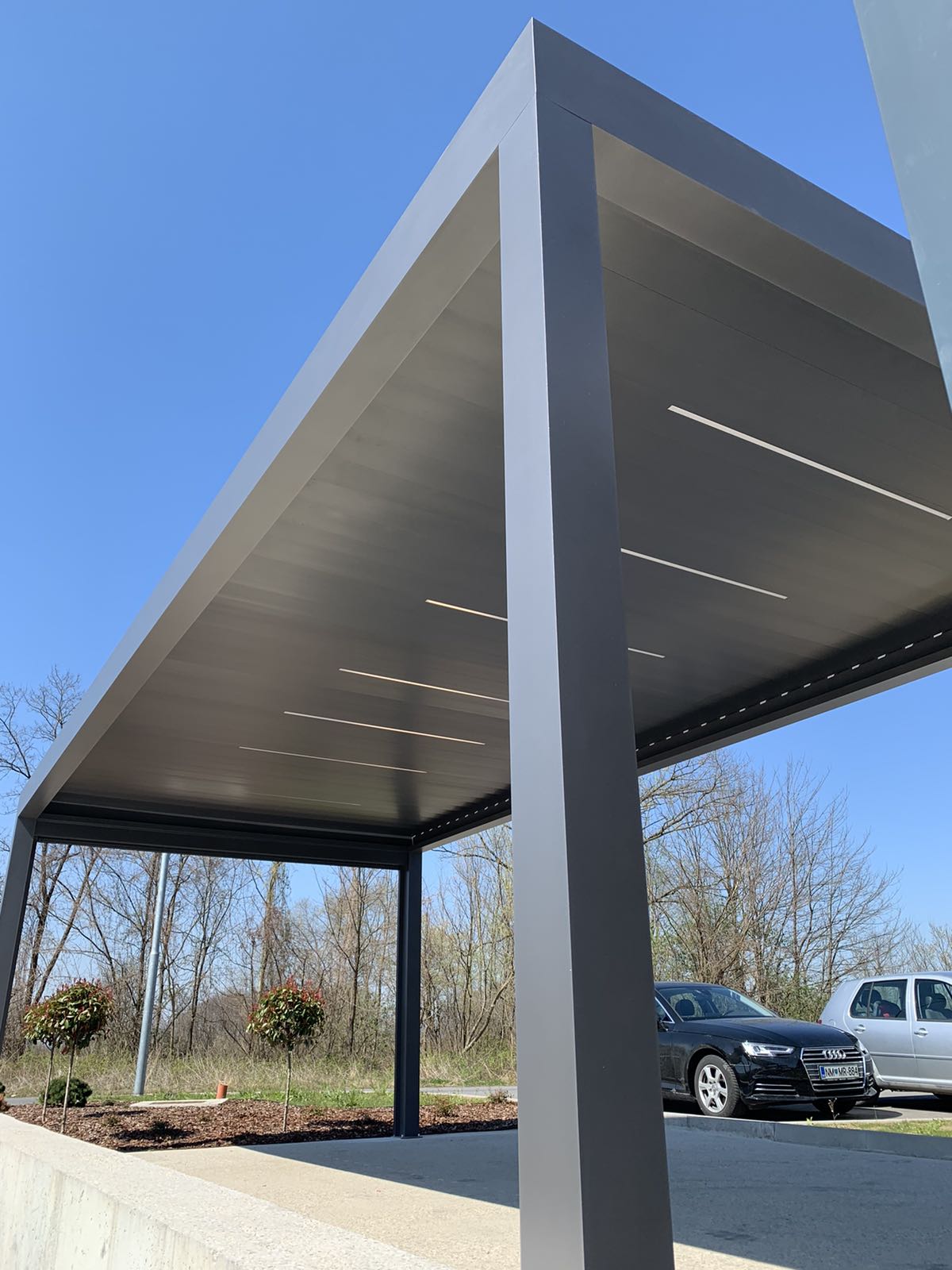 New this spring: Bioclimatic pergola Agava 240/36
This spring we launched a completely new Bioclimatic pergola Agava 240/36. Its characteristics:
Surface up to 40 m2without intermediate pillars.
Length up to 8 metres, width up to 6 metres.
Joints are invisible. Construction is robust yet of slender appearance.
Made of aluminium and inox.
Hidden grooves for water drainage.
Wide selection of additional equipment to improve the well-being of our costumers:
ZIP rolos,
Sliding panels (alu, wood, glass),
LED lights integrated into the blades,
Heaters, sensors, sound system.